2014.09.01 – 2014.10.18
Transmission/Frequency: Tesla and His Legacy
Interdisciplinary Experimental Arts at Colorado College, Colorado Springs, CO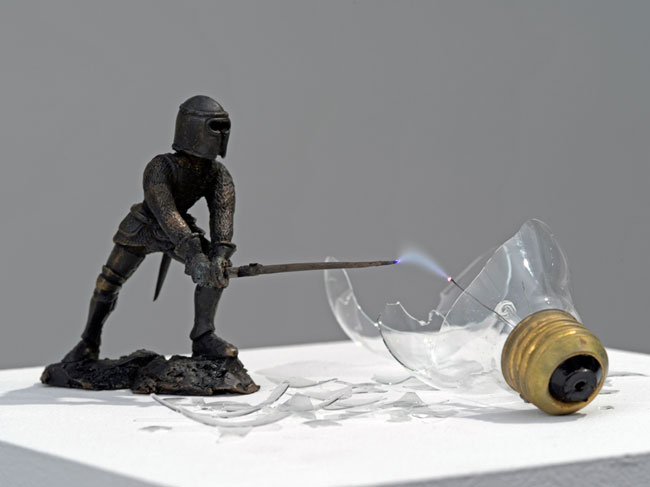 Overpower, 2013
A bronze statuette of a knight bearing a sword, pulses 10,000 volts and ignites a broken household light bulb. Sparks fly as the characters fight off obsolescence, in a battle between faith and reason.
Transmission/Frequency: Tesla and His Legacy features artists whose works reflect — deliberately or not — Nikola Tesla's maverick spirit and enduring legacy. Featured projects engage some of Tesla's ideas, such as free-floating electrical current, self-sustaining systems/movements, electrical and fluorescent light, and magnetic fields. The exhibition will also include images and reproductions of Tesla's inventions and excerpts from his journals, particularly those written during his time in Colorado Springs.
The work Overpower will be installed as part of this group exhibition.