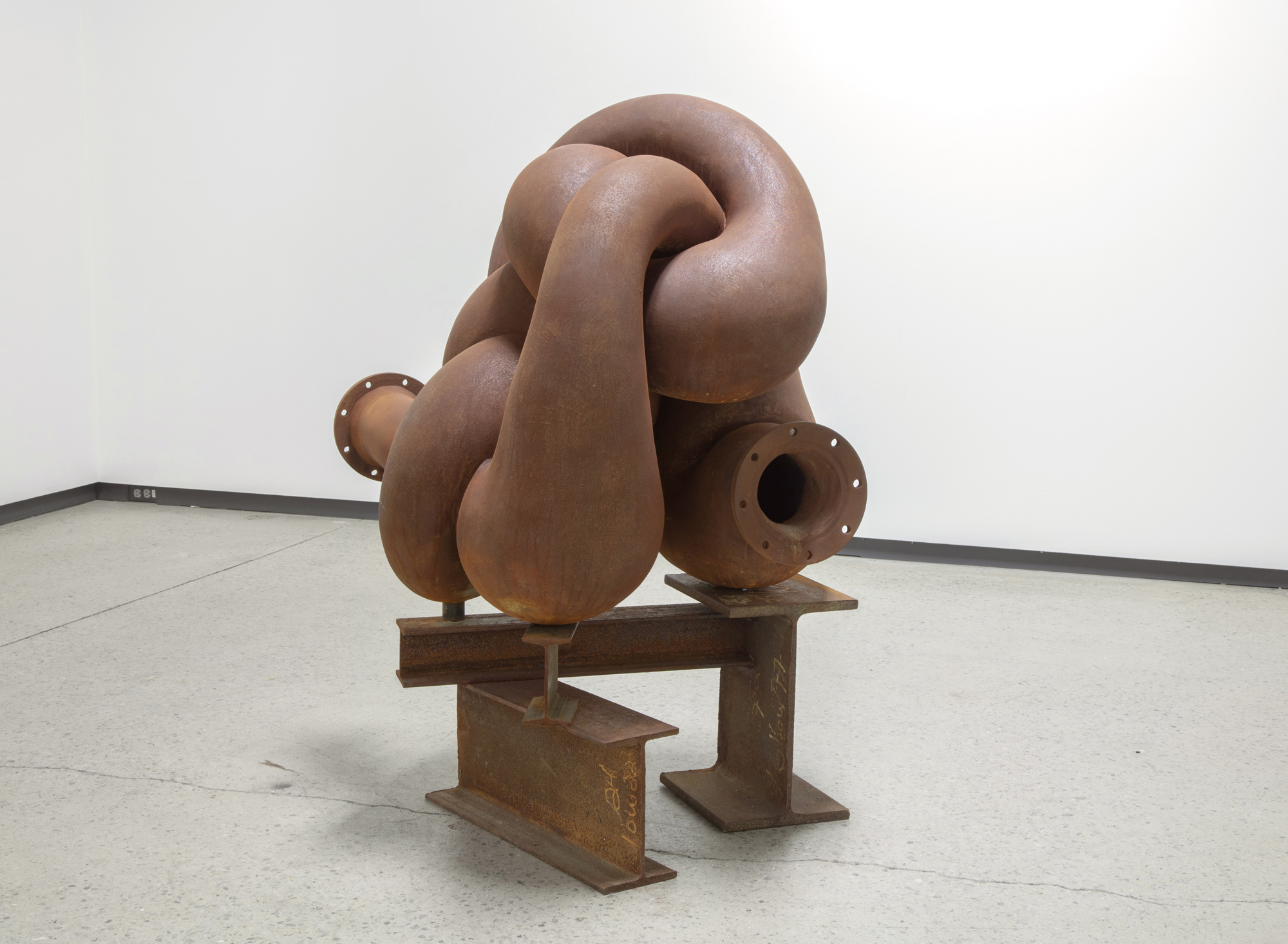 NEWS
---
2019.02.20 – 2019.06.09
Thresholds
Âjagemô art space, Ottawa (Canada Council for the Arts)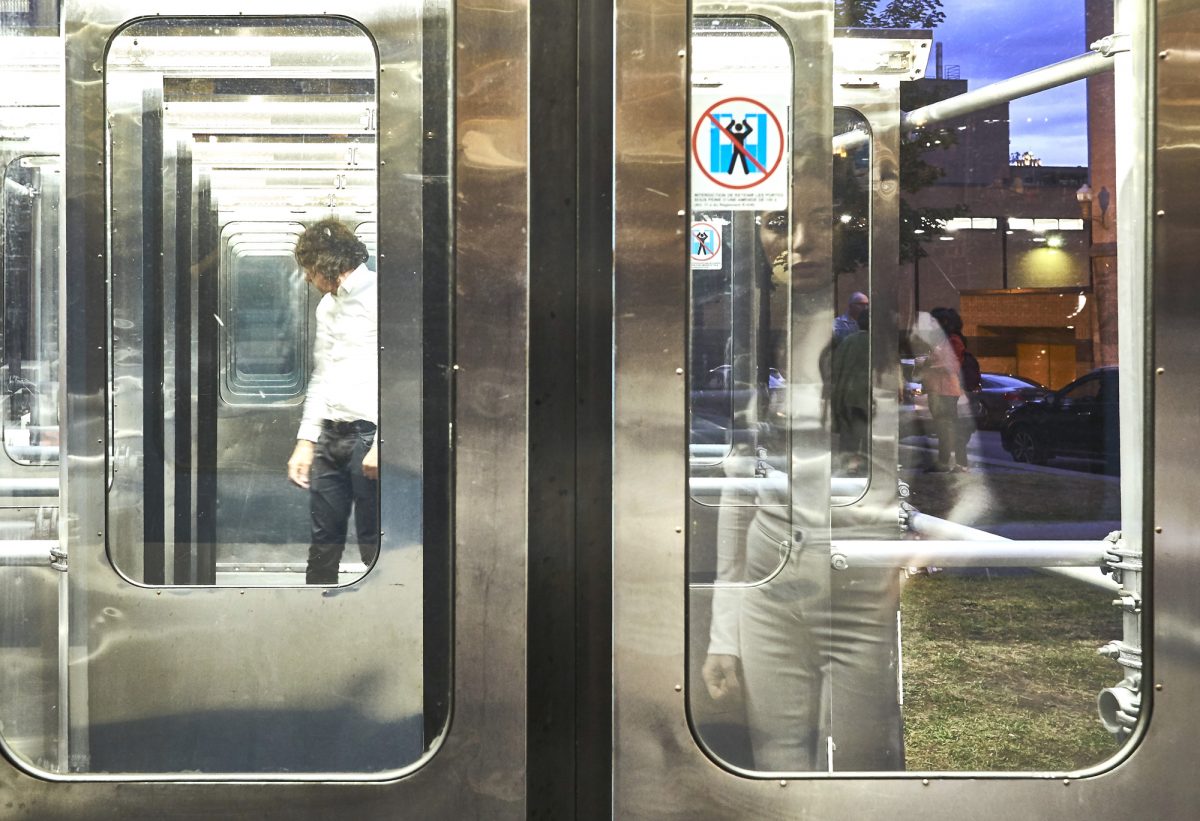 Thresholds, 2017
Thresholds is an experience in transit. It calls to mind the velocity of our urban journeys, small moments in everyday time and space. The installation remakes the internal mechanics of door-opening devices found on old metro cars manufactured for the inauguration of the Montréal metro at the 1967 World Exhibition. The MR-63 car has now been replaced by more modern equipment, but its impact on the collective Montréal imagination is undeniable. Having survived the consumption cycle, the piece now serves to keep this technological memento alive. It is an investigation into possible worlds stemming from the relics of this one. (Nathalie Bachand, commissaire)
2019.02.07 – 2019.05.18
Bonne conduite
Alain Declercq, Michel de Broin, Allora & Calzadilla
FRAC Poitou-Charentes, Angoulême, France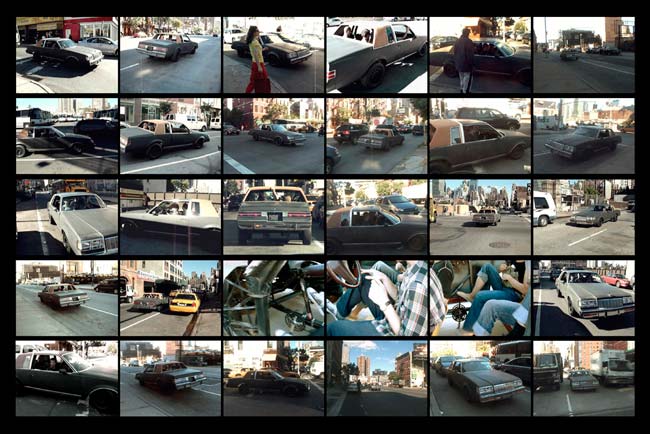 Shared Propulsion Car, color video, sound, 3'48'' and legal documentation, 2007, collection FRAC Poitou-Charentes
Aller plus vite, plus loin, partout : à deux ou à quatre roues, le véhicule automobile est bien vite devenu un symbole d'émancipation.
Liberté, pouvoir et modernité se conjuguent en cocktails désirables dans l'appareillage promotionnel des constructeurs et le cinéma s'est adjoint la cinétique automobile jusqu'à en faire des genres à part entière : la poursuite, le road movie.
Puisqu'à des fins de sécurité publique, de police, d'écologie… codes et lois refrènent les élans libertaires et individualistes des usagers de la route, alors autos et motos apparaissent aujourd'hui plus que jamais comme de potentiels symboles de transgression.
Les trajectoires criminelles d'Alain Declercq, la customisation décroissante de Michel de Broin et les hurlements revanchards de Allora & Calzadilla nous transportent aux confins de la légalité. Parfois au-delà.
2018.11.02 – 2018.11.04
Man Ray, Michel de Broin, Juliette Goiffon & Charles Beauté
Artissima, Turin (Galerie Eva Meyer)
The proposition for the 25th anniversary of Artissima, is to present three generations of artists who redefined a reflexion about Art through their works on daily or found objects. Flirting with the tradition of Surrealist and Dadaist, the Artefacts of Man Ray, well-known for his photographs, will put a light on a historical use of the everyday objects into an artistic context. Michel de Broin (1970, Montreal) has a multifaceted production dealing with energy flows, entropic devolution and the forms of visual, spatial and technological paradox that derive from these forces. Crafting unforeseen relationships between waste, productivity, risk and consumption, de Broin defamiliarizes established modes of signification in everyday technical environments. Juliette Goiffon & Charles Beaute? (1985 and 1987, Lyon Fr) are two young artists working on the new technologies, their obsolescence or their limits by questioning them through the spectrum of memory or archeology. The object manufactured reminding daily objects becomes the materialization of a deep reflexion. Each particular object is reactivated by the artist's gesture. Sculptures, installations and photographs, each technical process comes to question in turn material, shape or the practice in itself.
2018.10.20 – Work in progress
Deviations
Vancouver Biennale, Vancouver
For the Vancouver Biennale, Michel de Broin explores the power of a hazard to defy the inherent rationality of urban planing. The work consists in a series of three improbable cycle paths that intertwine prolonging the existing lanes. Accessible to the public, the works will be installed in different neighbourhoods of Vancouver.
The artwork is made of raw material belonging to the urban environment: bitumen, yellow paint and street signs. The installation activates the potential of a random physical gesture. A rope was dropped several times on top of an aerial photograph of the city, creating as many unpredictable squiggles. The artist selected one resulting pattern and enlarged it 100 times at the scale of the landscape to create an asphalted path. At the entrance of the installation, a road sign signals the random pattern. The yellow diamond shape of the road sign recalls traffic symbols warning about hazardous locations. The tern hazard comes from the Arabic word for chance (azzahr) meaning "game of dice". The design of this path is an expression of chance challenging the predictable logics of urban landscaping. This installation confronts the regularity and functionality of modern cities usually developed to suppress hazards—the dangerous side of chance. It deploys chance as an unpredictable experience, opening up new avenues for imagination and mobility.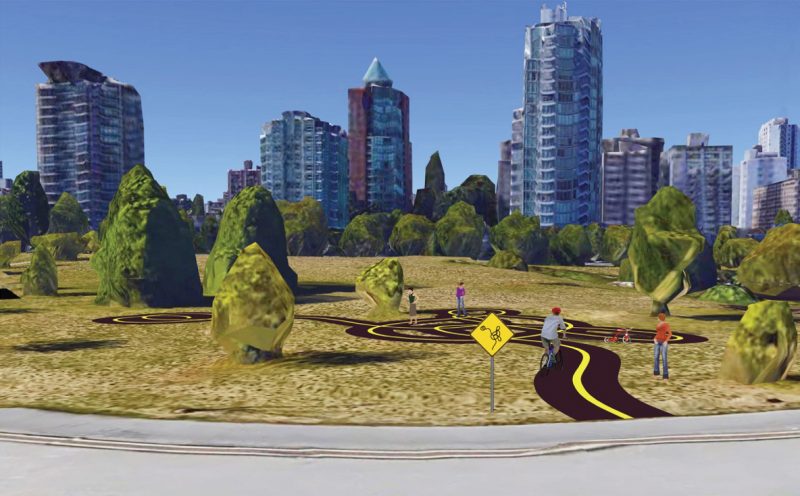 News Archives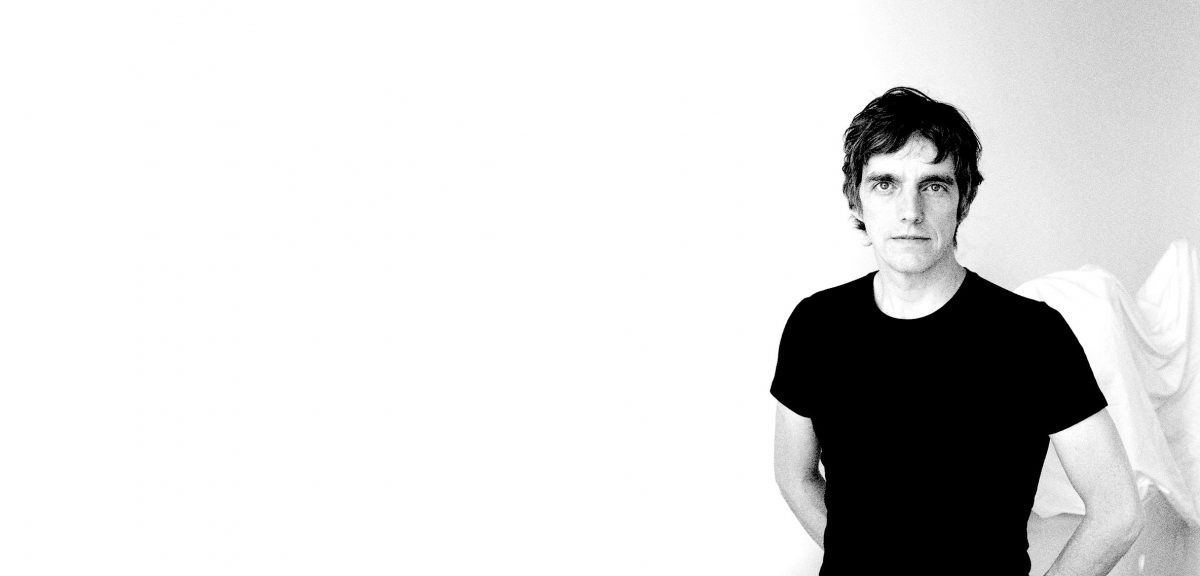 Michel de Broin deepens his cross-disciplinary practice by developing an ever-expanding visual vocabulary. His approach to production explores the intersections between technological, biological, and physical systems. Crafting unforeseen relationships between waste, productivity, consumption and risk, de Broin challenges the use-value and conventional associations of familiar objects and symbols: he infuse them new meaning and develops new contexts.
His work has been exhibited at the Musée d'art contemporain de Montréal; the Musée d'art contemporain du Val-de-Marne; France; the Künstlerhaus Bethanien, Berlin; the Plug-In Institute of Contemporary Art, Winnipeg; the Museum Tinguely, Basel; the Centre d'art Villa Arson, Nice; at Eyebeam, New York; and at the Hessel Museum of Art, New York. His work is held in several museums and public collections, including the National Gallery of Canada; the Art Gallery of Ontario; the Musée des beaux-arts de Montréal; the Musée national des beaux-arts du Québec; the City of Montreal; the FRAC Poitou Charentes, France; and the Neuer Berliner Kunstverein, Germany.
His public art works and commissions include Dendrites, 2017, Montreal; Threshold, 2017, Montréal; Interlude, 2016, Québec city; Bloom, 2015, Calgary;  Possibilities, 2012, Mississauga; Interlace, 2012, Changwong; Majestic, 2011, New Orleans; Revolution, 2010, Rennes; Arch, Montréal, 2009; La maîtresse de la Tour Eiffel, 2009, Paris; Overflow, 2008, Toronto; Encircling, Christchurch, 2006; Shared Propulsion Car, 2005, New York and 2007, Toronto; Révolutions, 2003, Parc Maisonneuve-Cartier, Montréal. 
Recipient of the 2007 Sobey Art Award, de Broin has also received grants from Canada Council for the Arts, the Harpo Foundation (Los Angeles) and Krasner-Pollock Foundation (New York), and was awarded a residency at International Studio and Curatorial Program (New York), the Kunstlerhaus Bethanien, Acme studio (London) and Villa Arson (Nice). 
He is represented by the Galerie Division, Montreal.