NEWS
---
19.11.2021 – 13.02.2022
The 5th International Digital Art Biennial (BIAN), organized by ELEKTRA
Arsenal Montreal
As part of the 5e Biennale d'art numérique Elektra, I present Castles made of sand, for the first time to a Montreal audience. It is an assembly line that rebuilds sand castles destroyed by celestial influence.After having infiltrated the 68th floor of the BMO bank tower in Toronto, the installation "Castles made of sand" had entered the imaginary world of the financial institution. It was like an industrial production line dedicated to the desperate construction of sandcastles. The paradox of production is pushed to its limit: in this line, destruction is an integral part of the process. The machine works in a closed circuit, using the product of its destruction as building material. The sandcastles are made and unmade endlessly, without fatigue.
2021.05.08 – 2021.06.07
Ruhr Ding: Climate
Urbane Künste Ruhr, Germany
Curators : Britta Peters and Vlado VelkovWith the artists Mariechen Danz + Kerstin Brätsch (IE/DE), Kasia Fudakowski (UK), Jeewi Lee (KR), Deborah Ligorio (IT), Yukihiro Taguchi + Chiara Ciccarello (JP/IT), Raul Walch (DE), and Klaus Weber (DE)
2020.02.09 – 2020.08.30
Milutin Gubash –  La main du magicien dans la froide lumière du jour
Curator Michel de Broin
Musée d'art contemporain des Laurentides – MAC LAU
In a world where exhausted resources force us to invent new solutions, the installation shows dismembered and acephalic bodies that regain control over their self-representation. How can we reconnect the pieces of the puzzle, when several pieces of the game are lost, there is no more glue or nail and the raw materials necessary to power our technology run out? Milutin's installation is a low-tech spectacle of human comedy were the digressive game of a dance of death is recorded by obsolete devices whose image is blurred.Between reality and fiction, with his sense of burlesque tragedy, Milutin Gubash reconstructs his imaginary relationship with his native country from the stories told by his family. The animated members of this macabre dance, a memory of the collateral victims of the war, are staged not without humor and derision. Illuminated by fragments of depleted uranium, the specters continue to dance.  (Michel de Broin)
2020.06.25 – 2020.11.08
Zero Emission
Museum Leipzig, Germany
Curators : Lena Fließbach and Hannah Beck-Mannagetta With the artists Irwan Ahmett & Tita Salina, Michel de Broin, Kadija de Paula und Chico Togni, Nadine Fecht, Vibha Galhotra, Tue Greenfort, Swaantje Güntzel, Eliana Heredia, Bianca Kennedy & Felix Kraus, Wolf von Kries, Christoph Medicus, Klara Meinhardt, Alexander Oelofse, Dani Ploeger, Mika Rottenberg, Erik Sturm and Raul Walch
NEWS ARCHIVES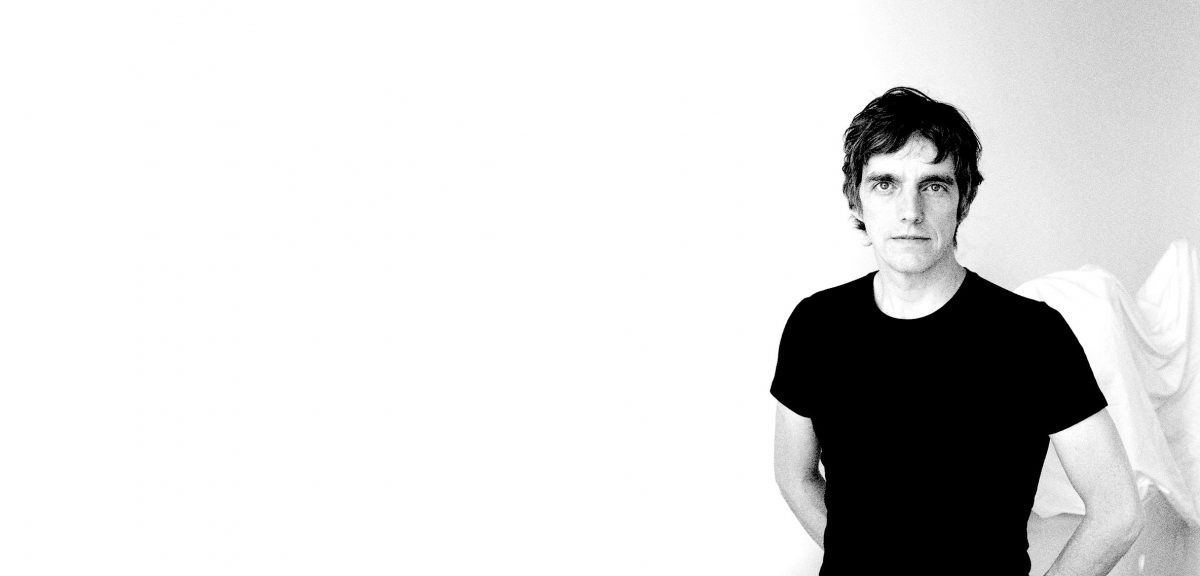 Michel de Broin deepens his cross-disciplinary practice by developing an ever-expanding visual vocabulary. His approach to production explores the intersections between technological, biological, and physical systems. Crafting unforeseen relationships between waste, productivity, consumption and risk, de Broin challenges the use-value and conventional associations of familiar objects and symbols: he infuse them new meaning and develops new contexts.
His work has been exhibited at the Musée d'art contemporain de Montréal; the Musée d'art contemporain du Val-de-Marne; France; the Künstlerhaus Bethanien, Berlin; the Plug-In Institute of Contemporary Art, Winnipeg; the Museum Tinguely, Basel; the Centre d'art Villa Arson, Nice; at Eyebeam, New York; and at the Hessel Museum of Art, New York. His work is held in several museums and public collections, including the National Gallery of Canada; the Art Gallery of Ontario; the Musée des beaux-arts de Montréal; the Musée national des beaux-arts du Québec; the City of Montreal; the FRAC Poitou Charentes, France; and the Neuer Berliner Kunstverein, Germany.
His public art works and commissions include Dendrites, 2017, Montreal; Threshold, 2017, Montréal; Interlude, 2016, Québec city; Bloom, 2015, Calgary; Possibilities, 2012, Mississauga; Interlace, 2012, Changwong; Majestic, 2011, New Orleans; Revolution, 2010, Rennes; Arch, Montréal, 2009; La maîtresse de la Tour Eiffel, 2009, Paris; Overflow, 2008, Toronto; Encircling, Christchurch, 2006; Shared Propulsion Car, 2005, New York and 2007, Toronto; Révolutions, 2003, Parc Maisonneuve-Cartier, Montréal.
Recipient of the 2007 Sobey Art Award, de Broin has also received grants from Canada Council for the Arts, the Harpo Foundation (Los Angeles) and Krasner-Pollock Foundation (New York), and was awarded a residency at International Studio and Curatorial Program (New York), the Kunstlerhaus Bethanien (Berlin), Acme studio (London) and Villa Arson (Nice).
He is represented by the Galerie Division, Montreal.