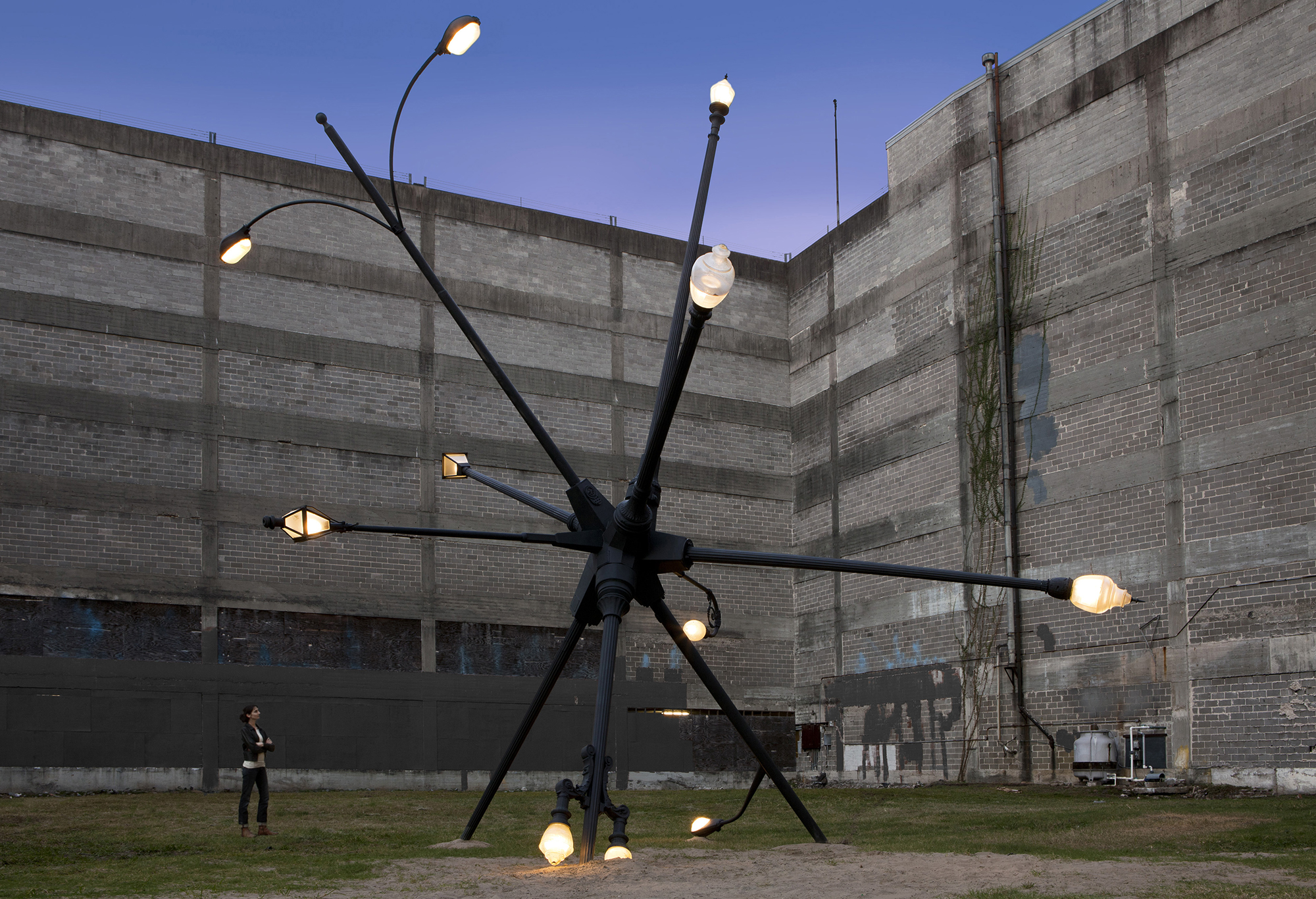 Majestic   [2011]
Street Lights, steel, lights, 12 x 12 x 10 m
Collection of the National Gallery of Canada, Ottawa
Originally produced as a satellite project for the New Orleans Biennale, Majestic has now been permanently installed at The National Gallery of Canada. The work is constructed from lamp posts uprooted during Hurricane Katrina. Reassembled around a core made from steel, the street lights are resurrected. The work explores notions of horizon, equilibrium and entropy, while referencing the sense of solidarity with which residents of New Orleans rebuilt their city.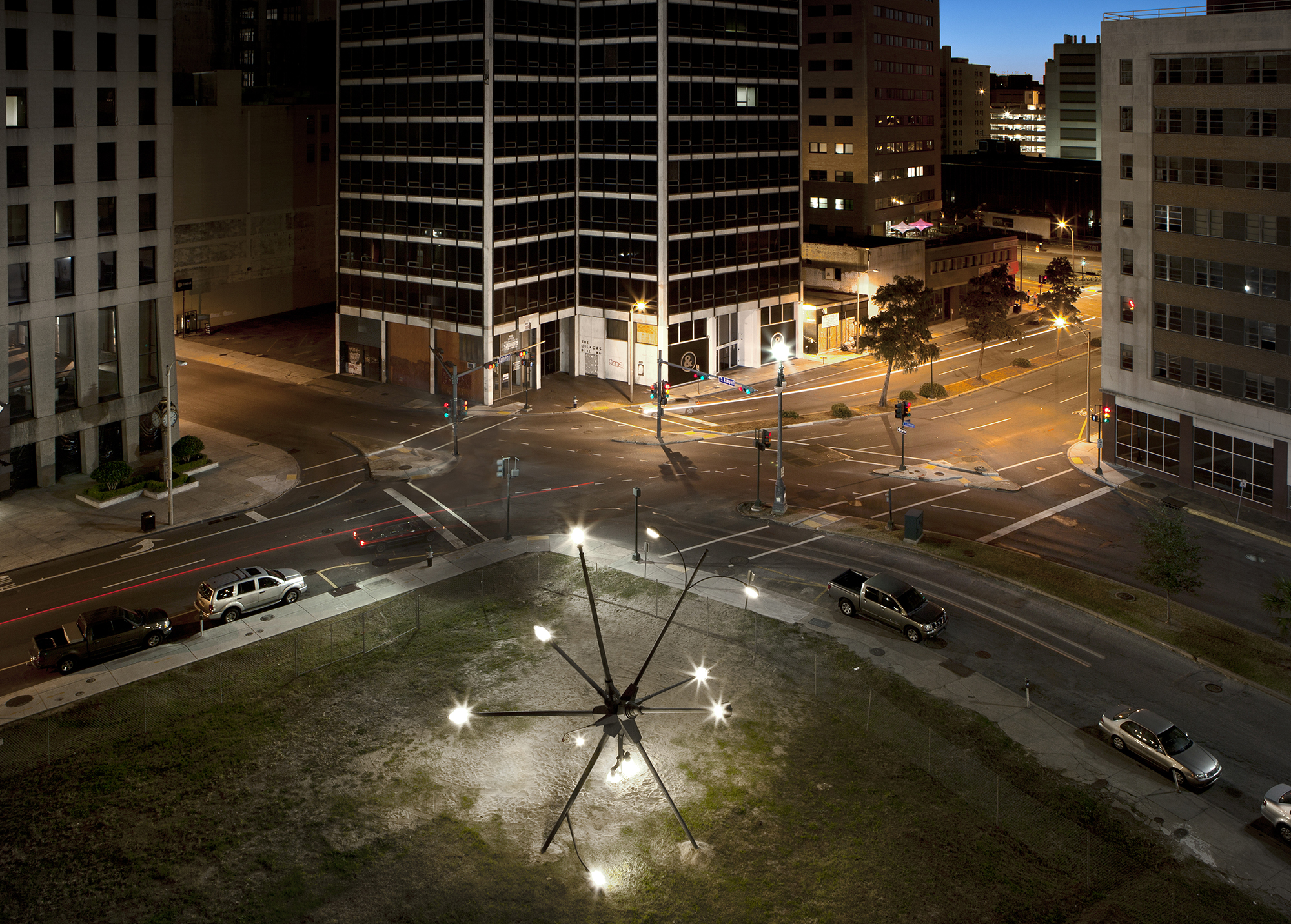 Credits: Michel de Broin
National Gallery of Canada, Ottawa. Gift from Donald R. and Beth Sobey, 2012.
Made in conjunction with the international biennial Prospect.2, New Orleans (2011); Third of May Arts Inc. (curator); Infravert (fabrication, restoration and installation); Art Metal Studio (assistant, fabrication).