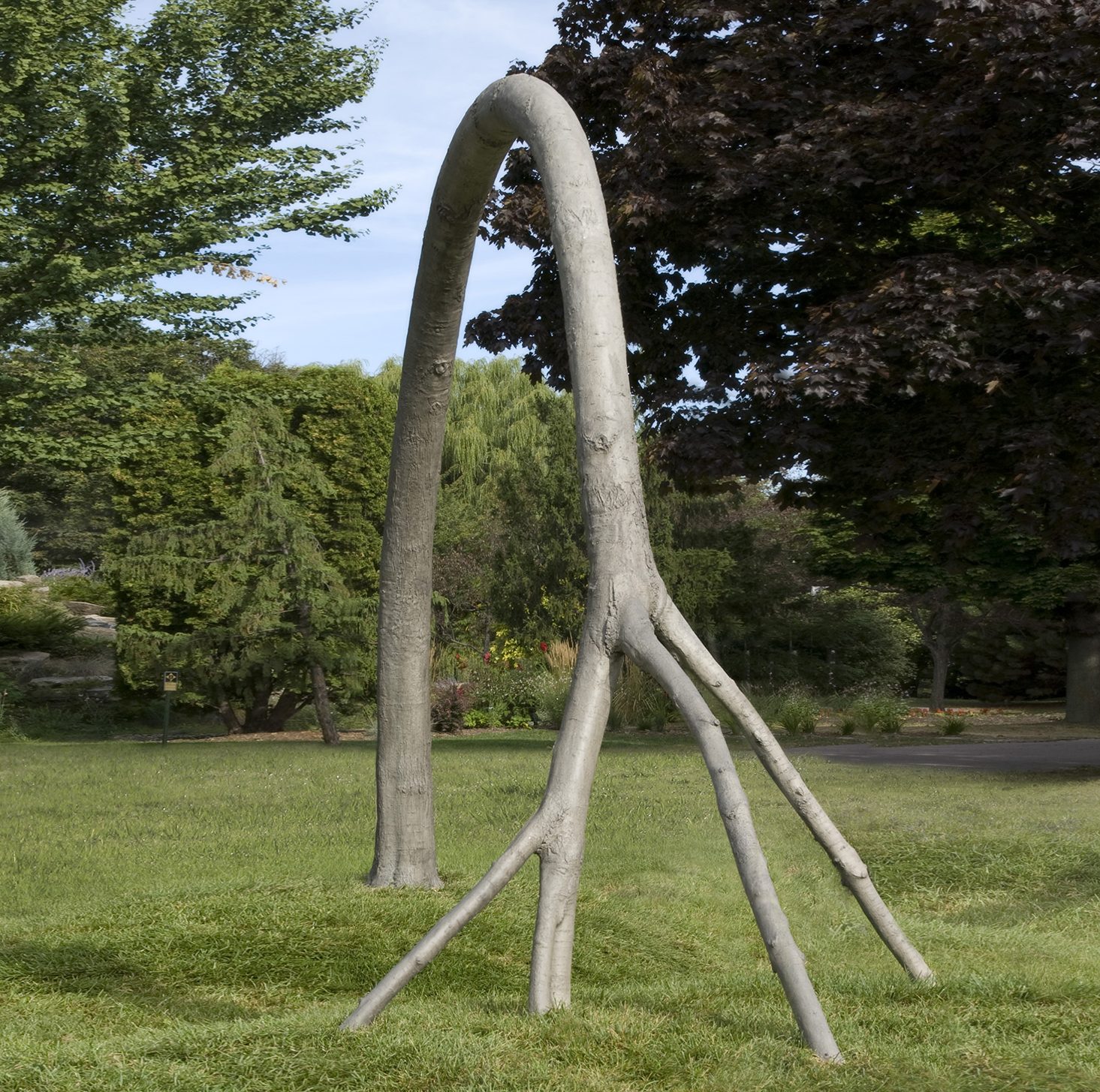 Arch   [2009]
High performance concrete, stainless steel, 280 x 472 x 127 cm
Floralies Gardens, parc Jean-Drapeau, Notre Dame Island, City of Montreal
Arch represents a curved tree whose canopy seeks the soil of its origin. Commissioned to commemorate Salvador Allende, and by extension the Chilean community, this sculpture acts as an open metaphor, evoking the respected politician's words: "I am sure that the seed that we now plant in the dignified conscience of thousands and thousands of Chileans cannot be definitively buried […] History is ours and the people will make it." The circular line that draws the arch can be seen to further suggest an organic relation between the past and the present, as well as a site for circulation, meditation, and contemplation. Its presence in the park creates a subtle and effective formal dissonance with the surrounding trees.