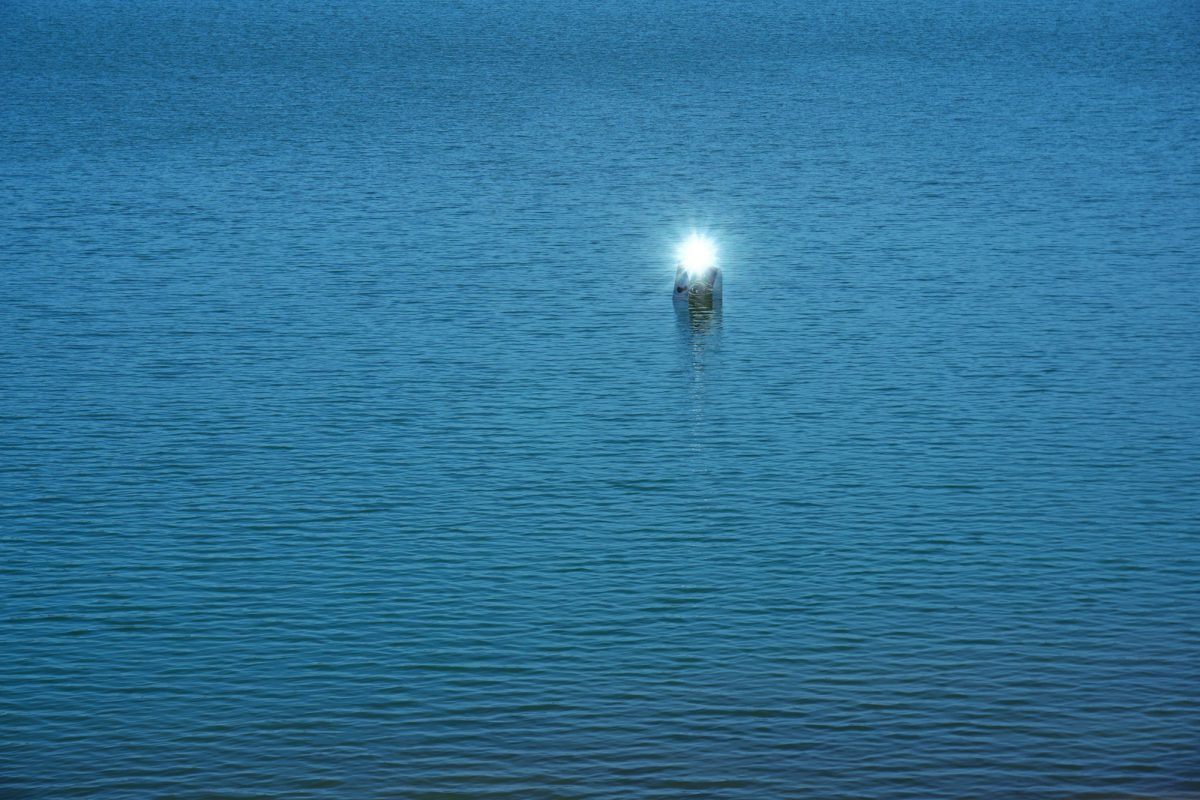 Treasure   [2020]
1083 x 1099 x 1541mm (2500mm underwater)
Exhibition Ruhr Ding: Klima
Curators Vlado Velkov and Britta Peter
Production Urbane Künste Ruhr
The negative space left by the excavation of sand over the last century by the mining industry create this lake. Not being able to visit, I asked the organization to send a sand sample by mail. The quartz sand found here emerges from the Cretaceous period, about 100 million years ago. Time disintegrates rock, grinding them into grains of sand that travel and accumulate along rivers in their beds. This sample then travels to me in Montreal. I look with a microscope at pinch of sand and find something that was invisible to my eyes. I translated this complex geometry into a solid made of many mirror planes welded together to form a monolith designed to float on the Silbersee like an ice cube. The work addresses the relationship between the new leisure-oriented usage of the site and what was previously there. Both conspicuous and furtive, the sculpture is simultaneously absent and present, visible and invisible. It disappears and reappears, blinking above the surface of the silver lake.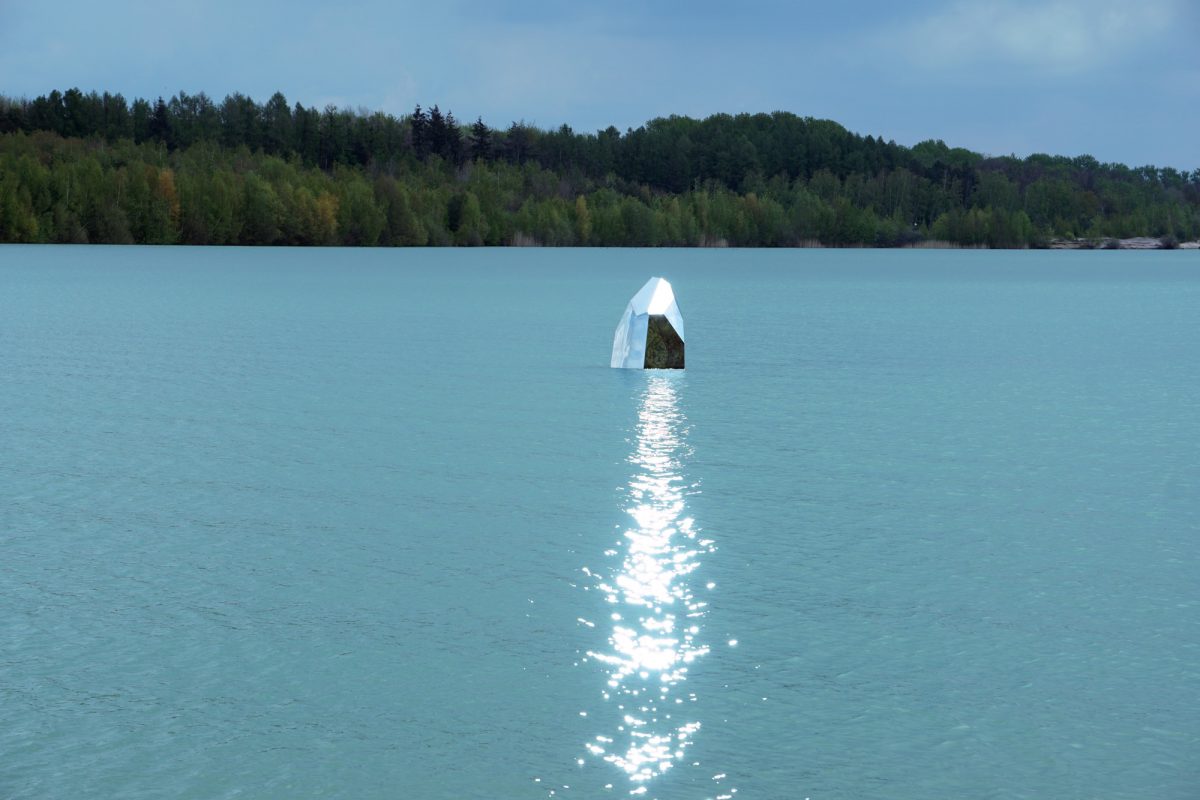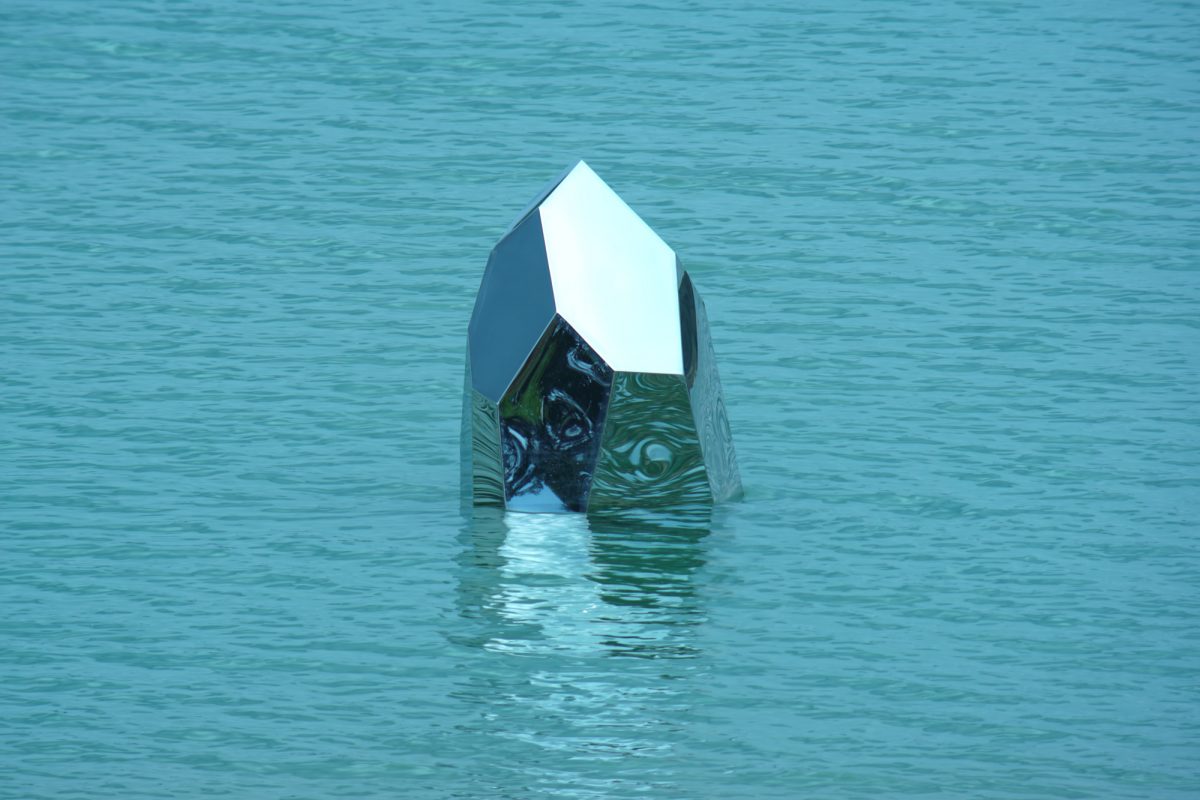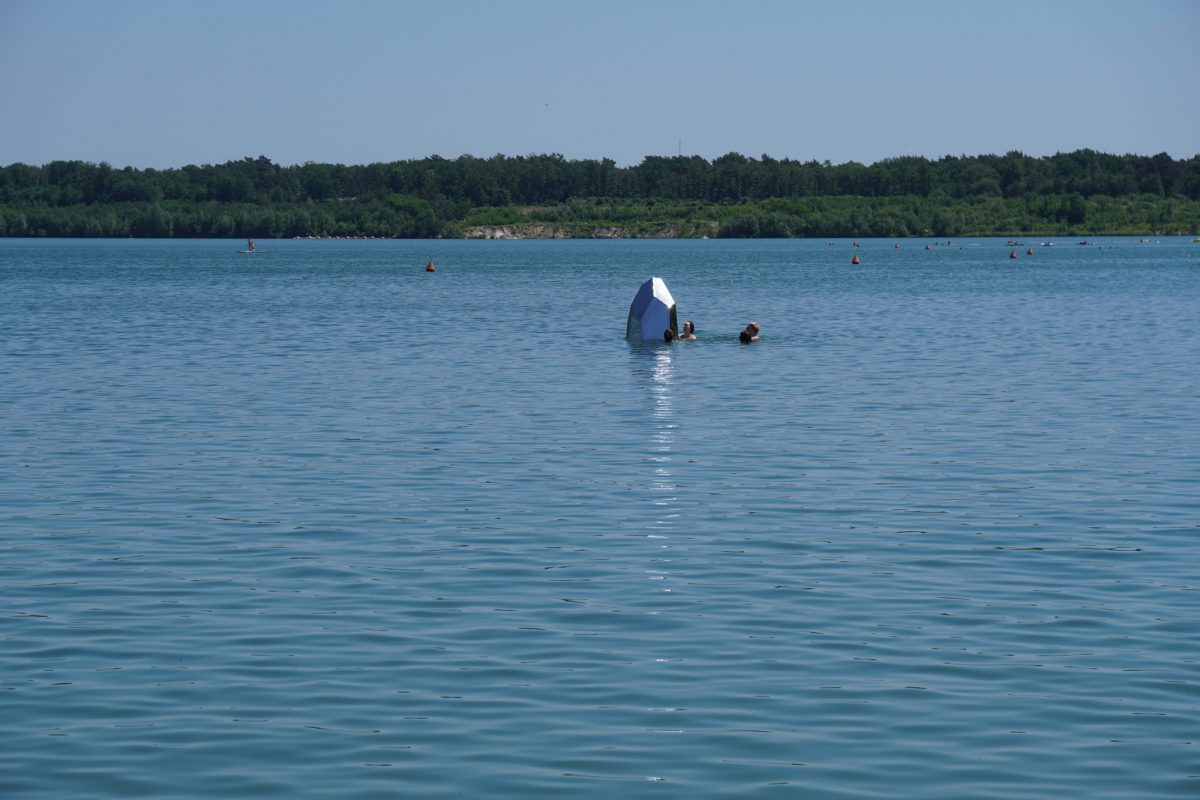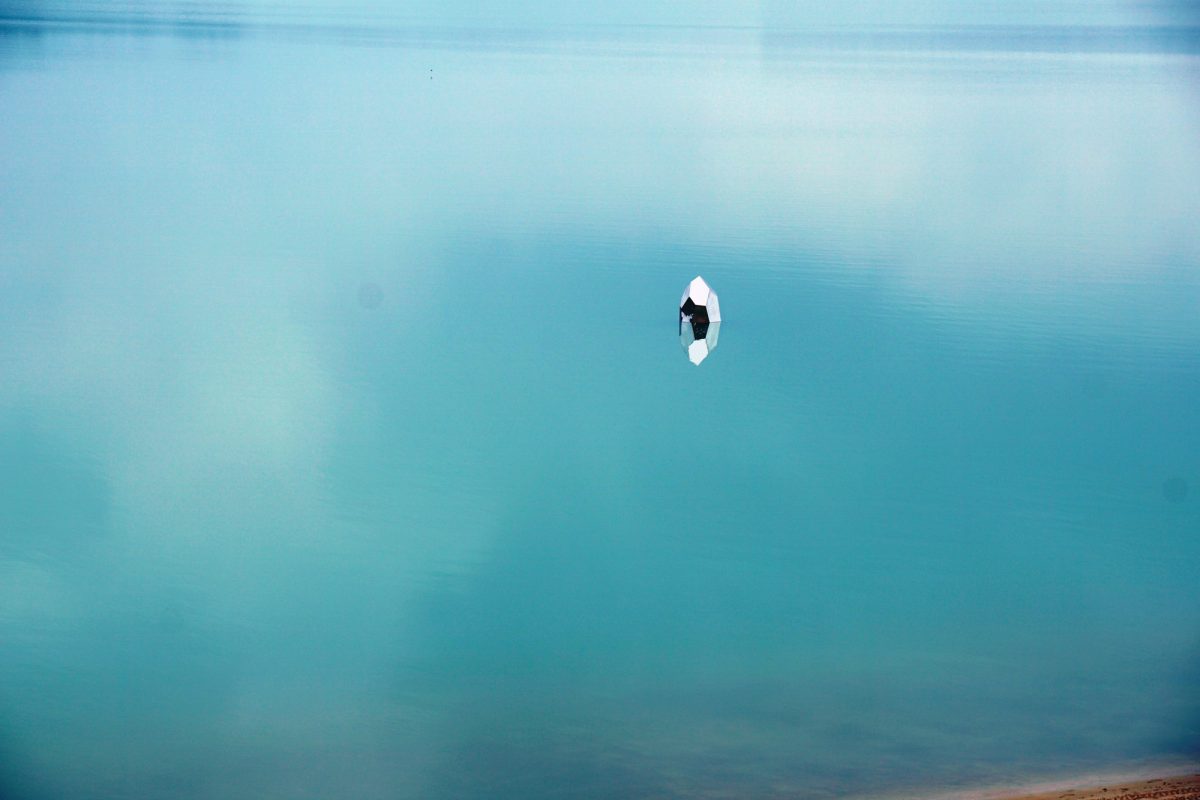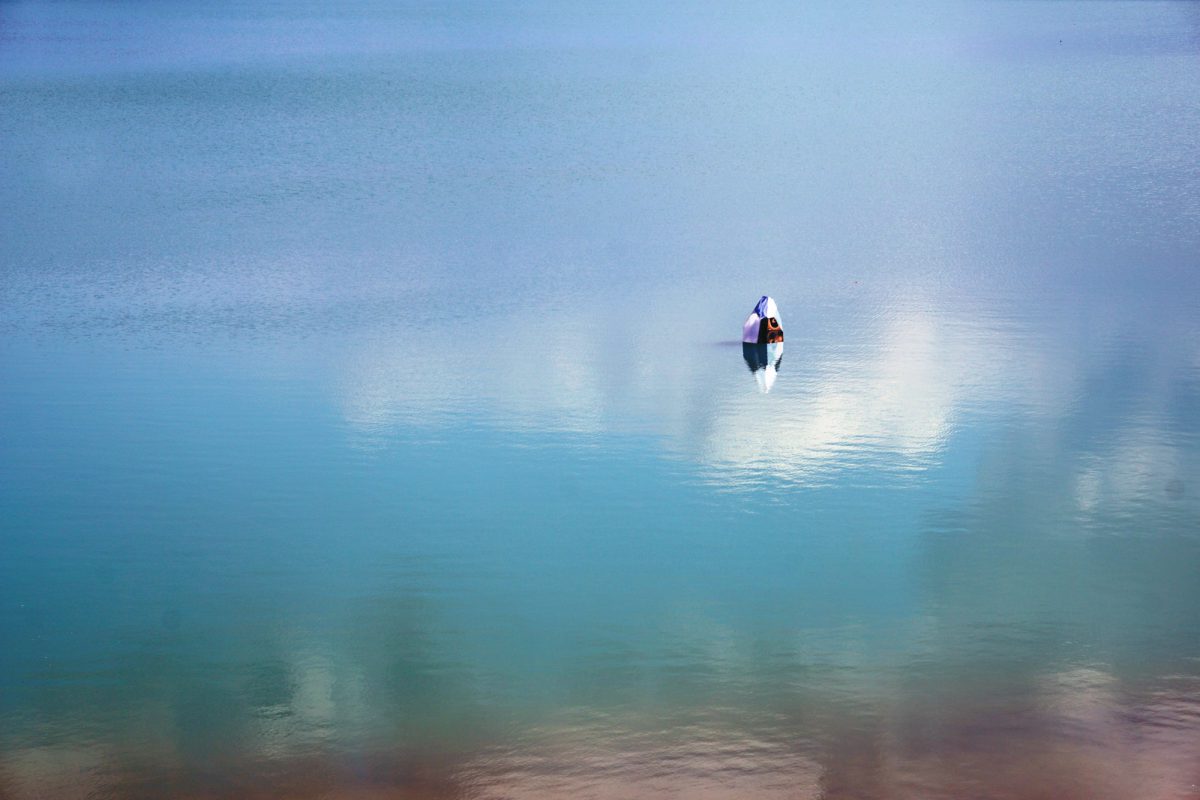 Produce for the exhibition Ruhr Ding: Klima, Treasure is floating on the lake Silbersee, in the Ruhr Region (Germany). I like to thanks Philipp Rohé, Julian Breuer and Stefan Göbel who install my work in my absence du to Covid travel ban in Germany. The curator Vlado Velkov and Britta Peter, and Urbane Künste Ruhr that produce my work. And Jonathan Killing for his help engineering the work. photos by Philipp Rohé and Vlado Velkov