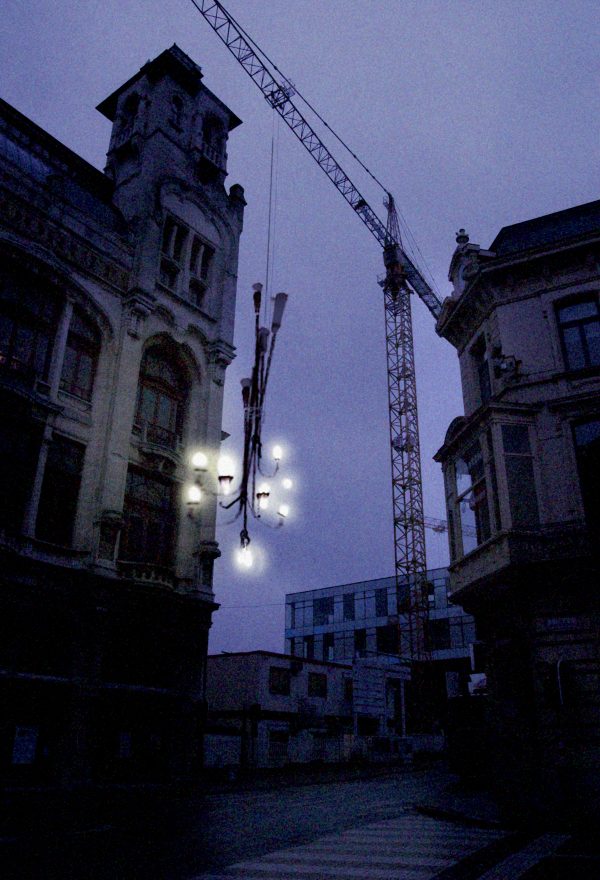 Lustre   [2008]
C-print, 115 x 75 cm
Kunstencentrum Vooruit, Gant (Belgium)
The project consists of digging out lampposts along the street to form a gigantic chandelier suspended in the sky by a crane. At the end of the day, the crane operator hoists up the chandelier. Whilst the construction workers sleep, the Chandelier illuminates the night.