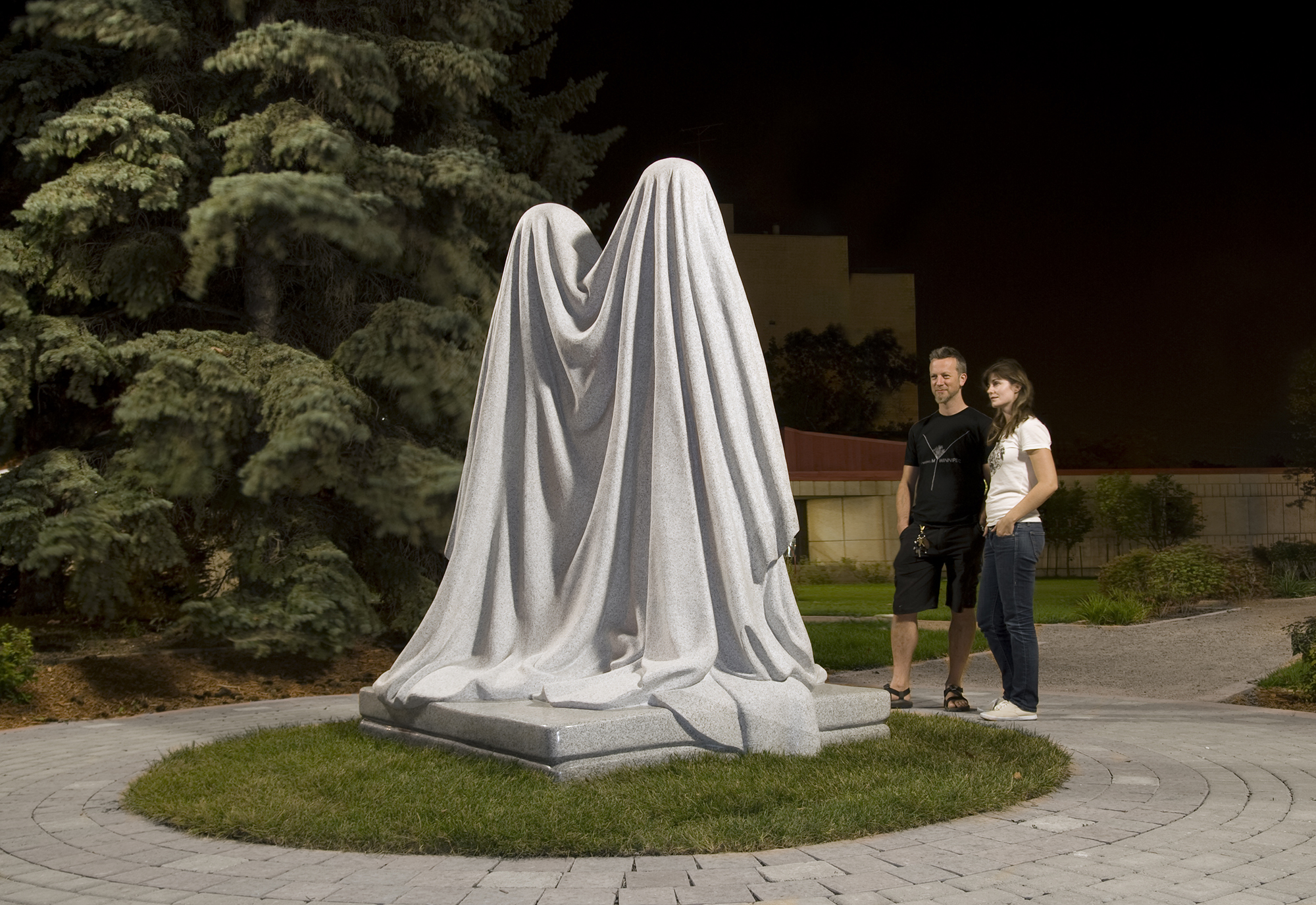 Monument   [2009]
Granite, 230 x 150 x 150 cm
The City of Winnipeg Collection
Monument is a mystery that will never be entirely revealed. One can recognize its classical motif borrowed from the tradition of monuments but disrupted from the passivity of the academy. It announces itself as an invitation to an experience where the meaning is projected by the passerby onto the white screen of the veil covering the characters' enigma.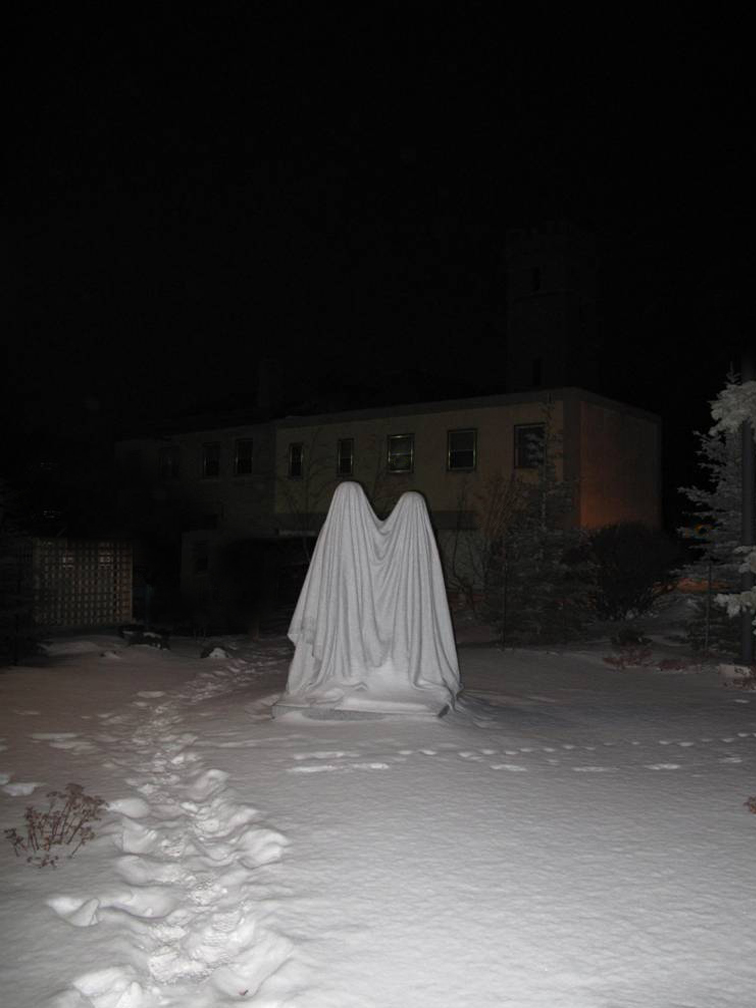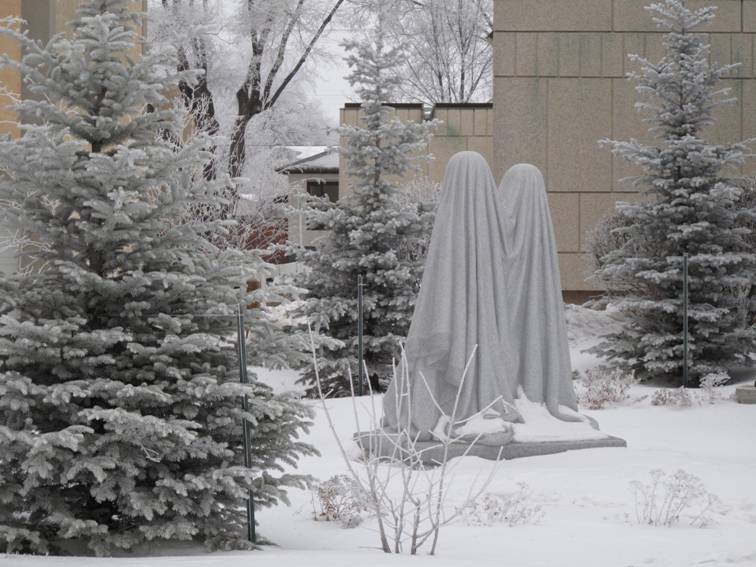 Credits: Michel de Broin
La Maison des artistes de Saint-Boniface, City of Winnipeg
Acknowledgments: Charles Brunet Monuments, Daniel Ellingsen.