La Maîtresse de la tour Eiffel   [2009]
Mirror ball suspended by a construction crane, 7.5 m in diameter
Nuit Blanche 2009, Luxembourg Gardens, City of Paris
La Maîtresse de la tour Eiffel is a giant mirror ball, made of one thousand mirrors. Suspended by a construction crane against the Paris skyline, the monumental installation reflects light in all possible directions for miles around. The glistening, fragmented light it produces transforms the landscape and creates a new experience of the city. Each sparkle dances in the night to the downtempo rhythm of the rotating ball, scanning walls, mapping trajectories in the streets and illuminating unexpected details for a fleeting moment. Single glimmers of light scatter across surrounding buildings much like pages torn loose from a book, flying away with the wind. The spectacular view of the starry sky has long been a source of delight and curiosity, but the abundance of artificial light in urban areas produces a glow that obscures the stars. The largest mirror ball ever produced, La Maîtresse was suspended from a construction crane 60 meters above the ground to render starry sky for the citizens of Paris for a night in the Jardin du Luxembourg during Nuit Blanche.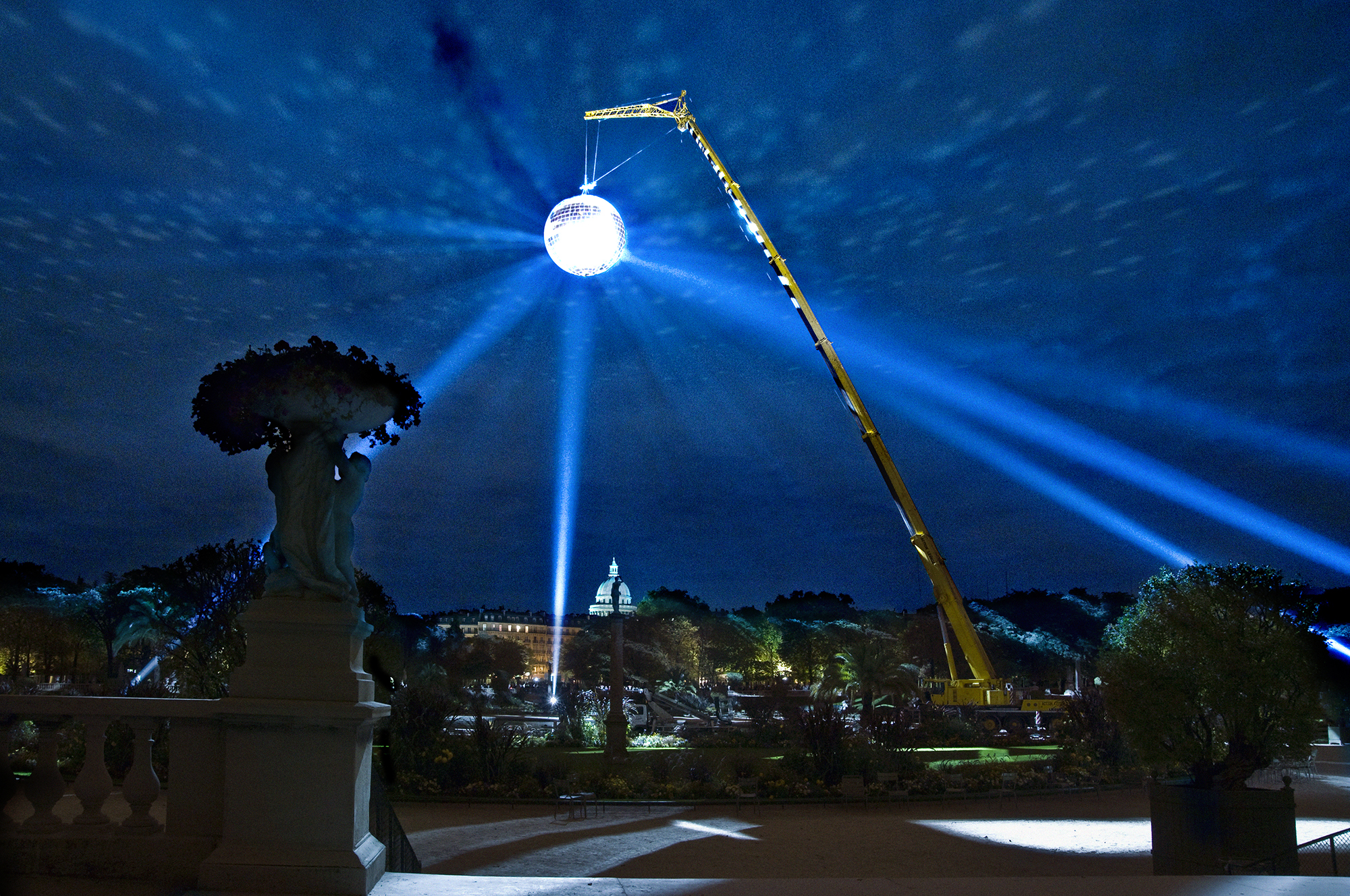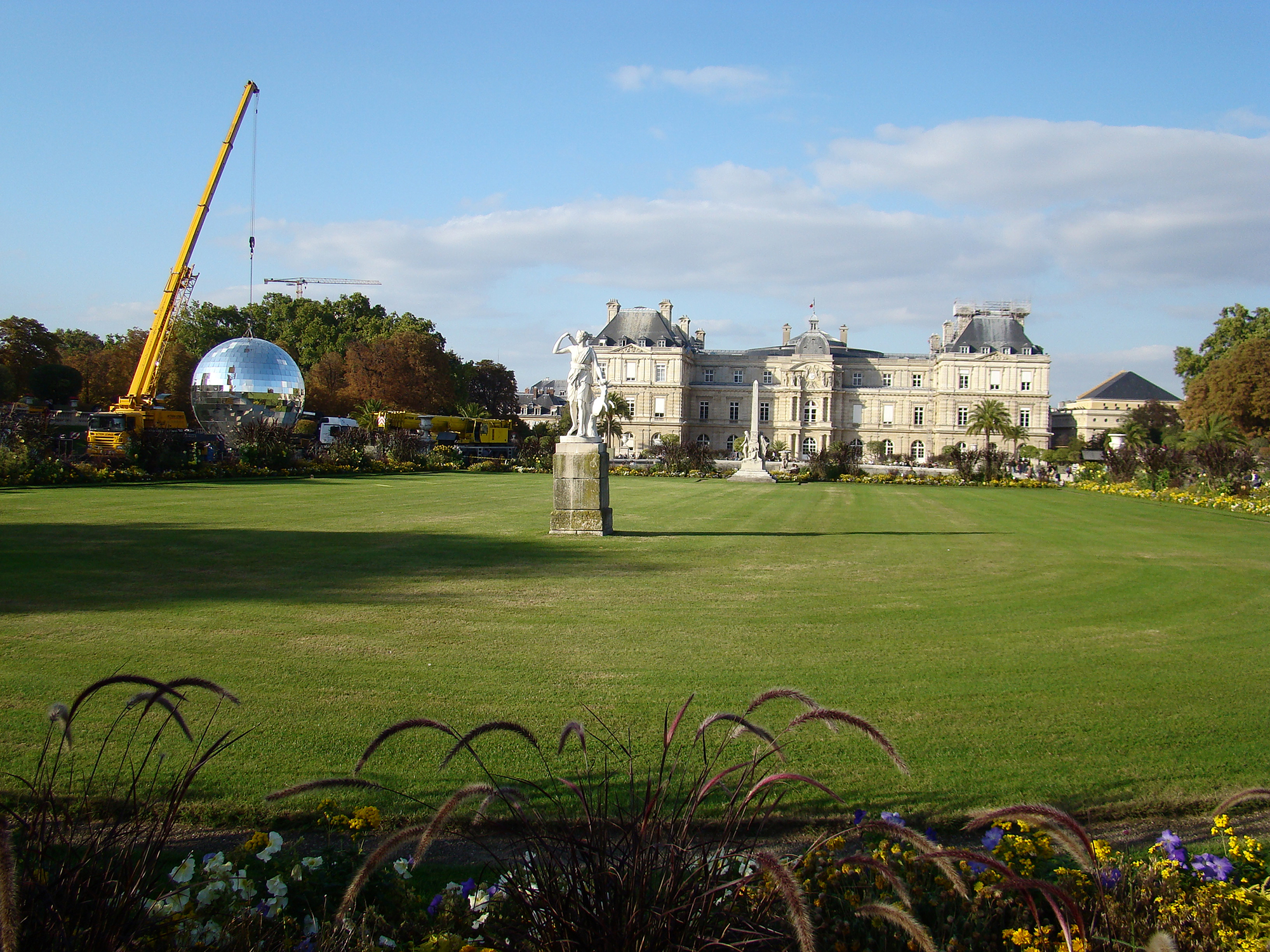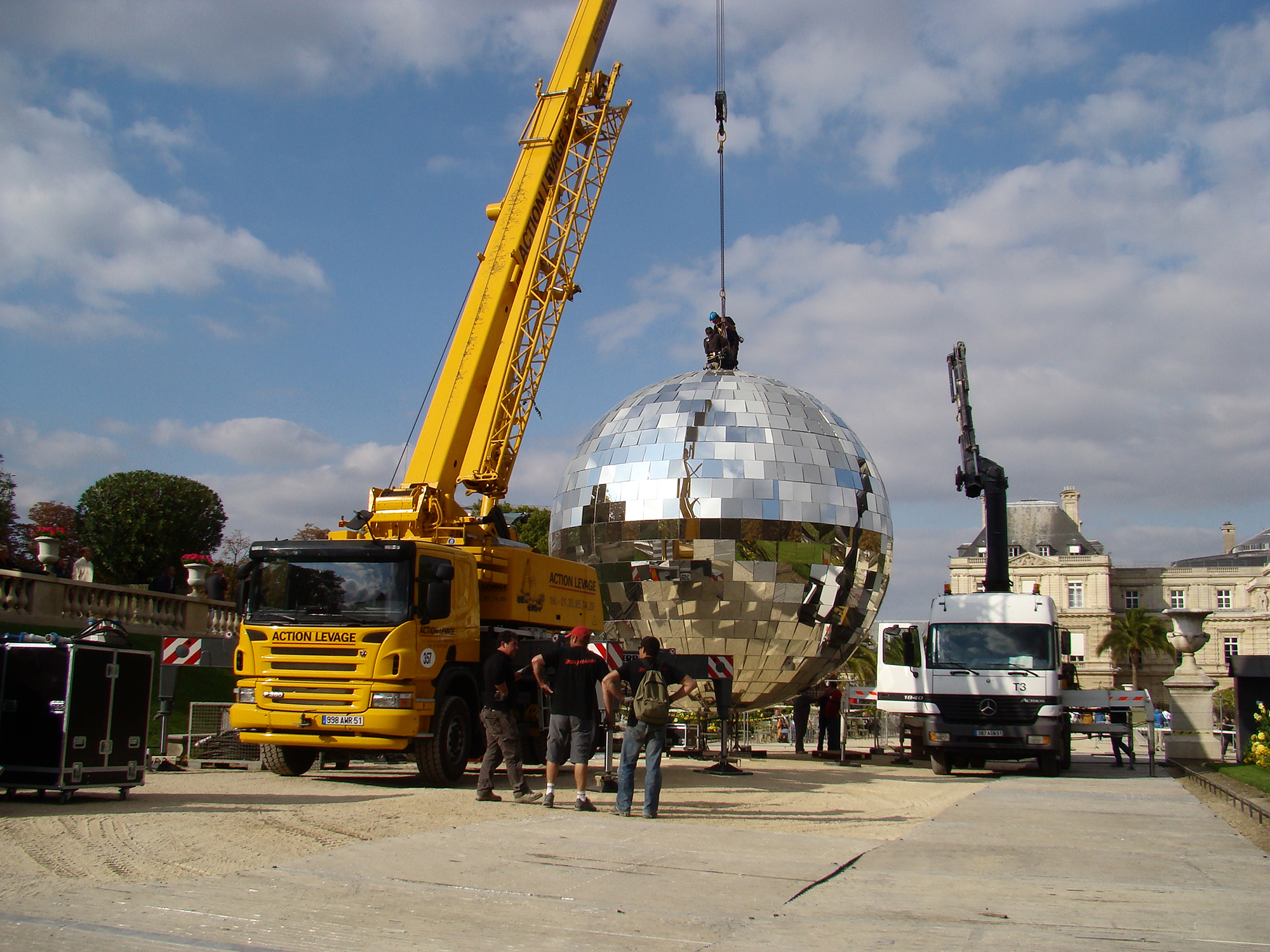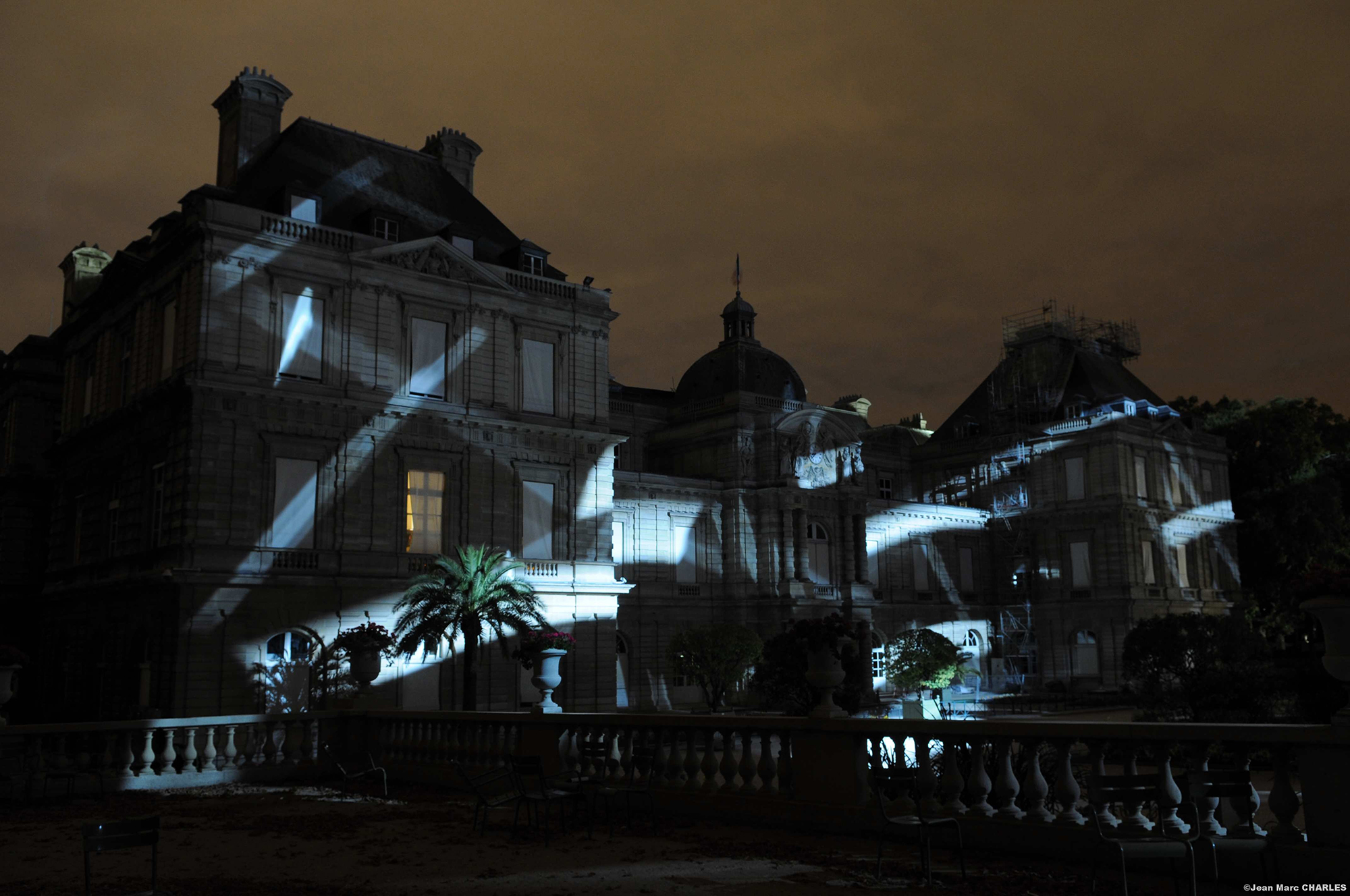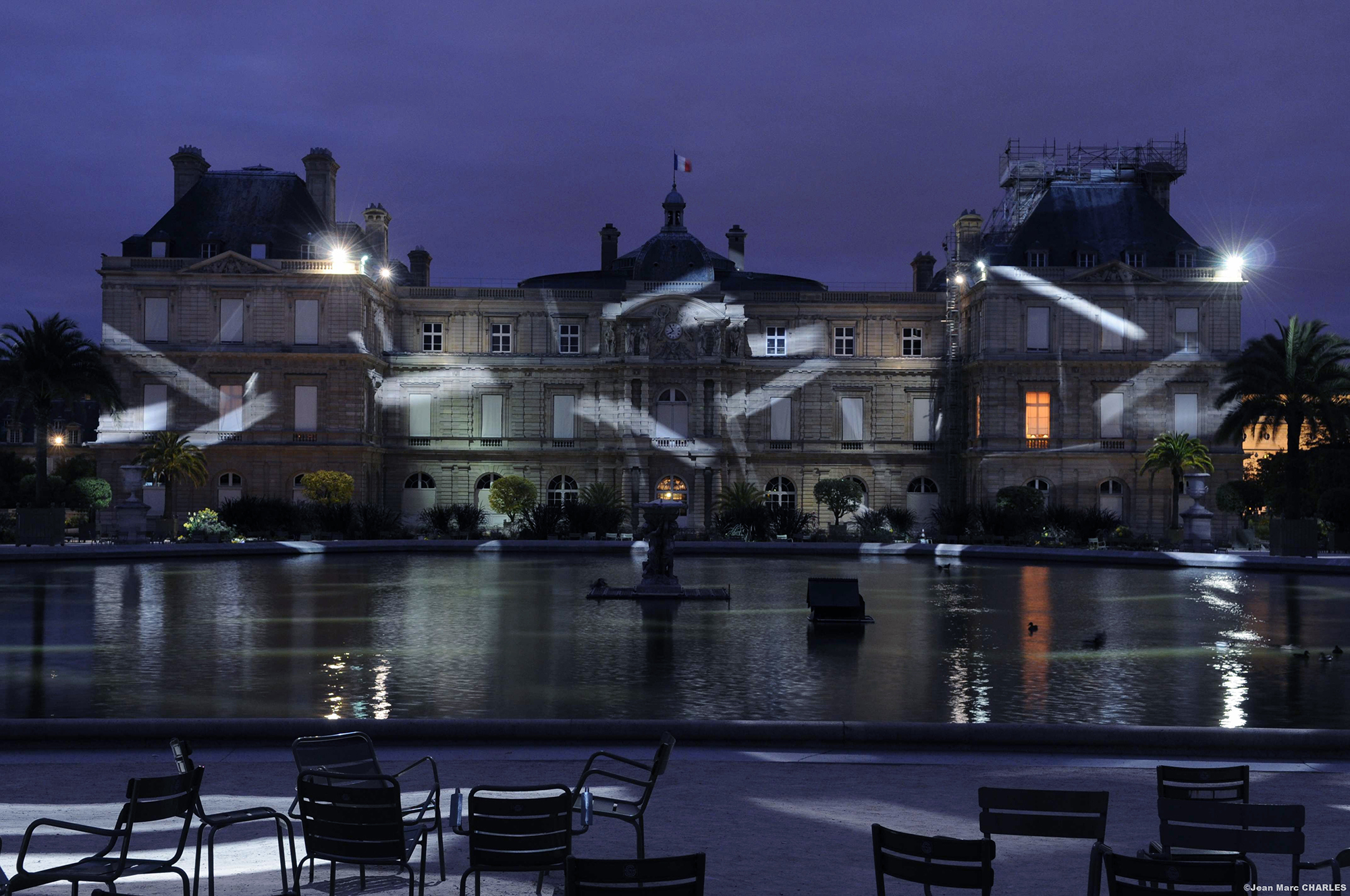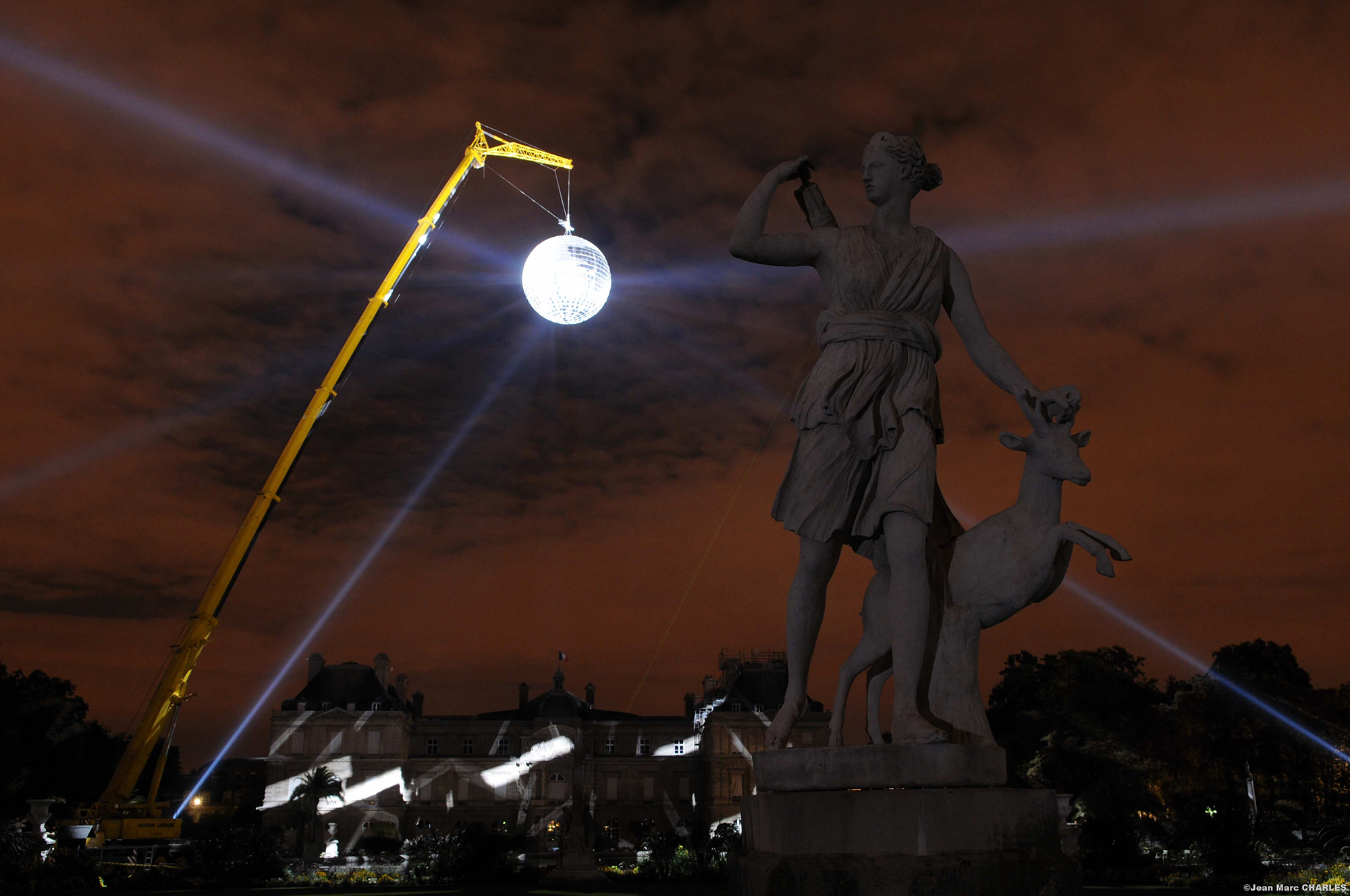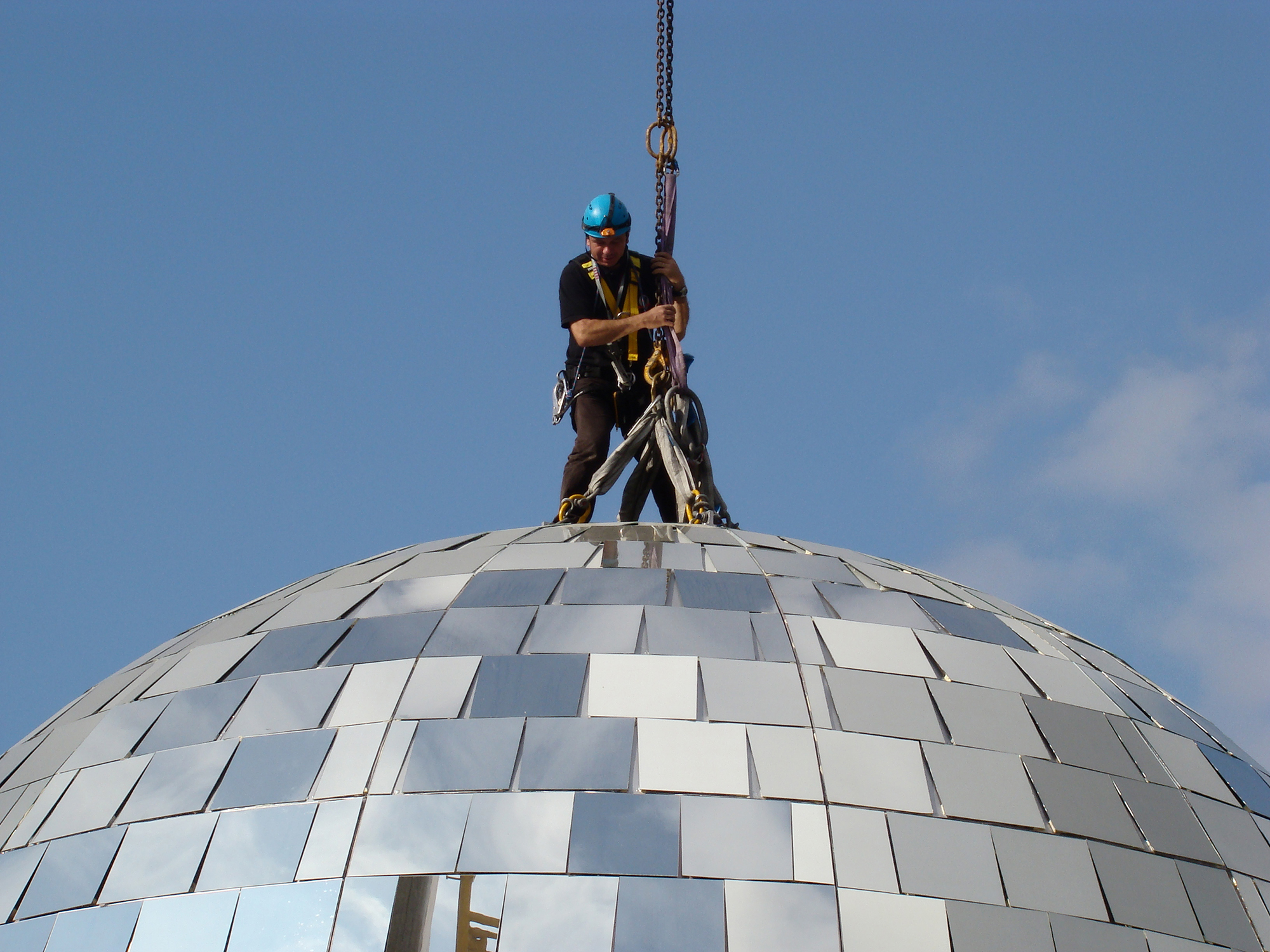 Credits: Michel de Broin
Nuit Blanche, Ville de Paris.
Alexia Fabre and Frank Lamy (curator);
 APC + AIA (production); SAF Magnum (fabrication); Émilien Châtelain and Jean-Marc Charles Perretti (photographers).