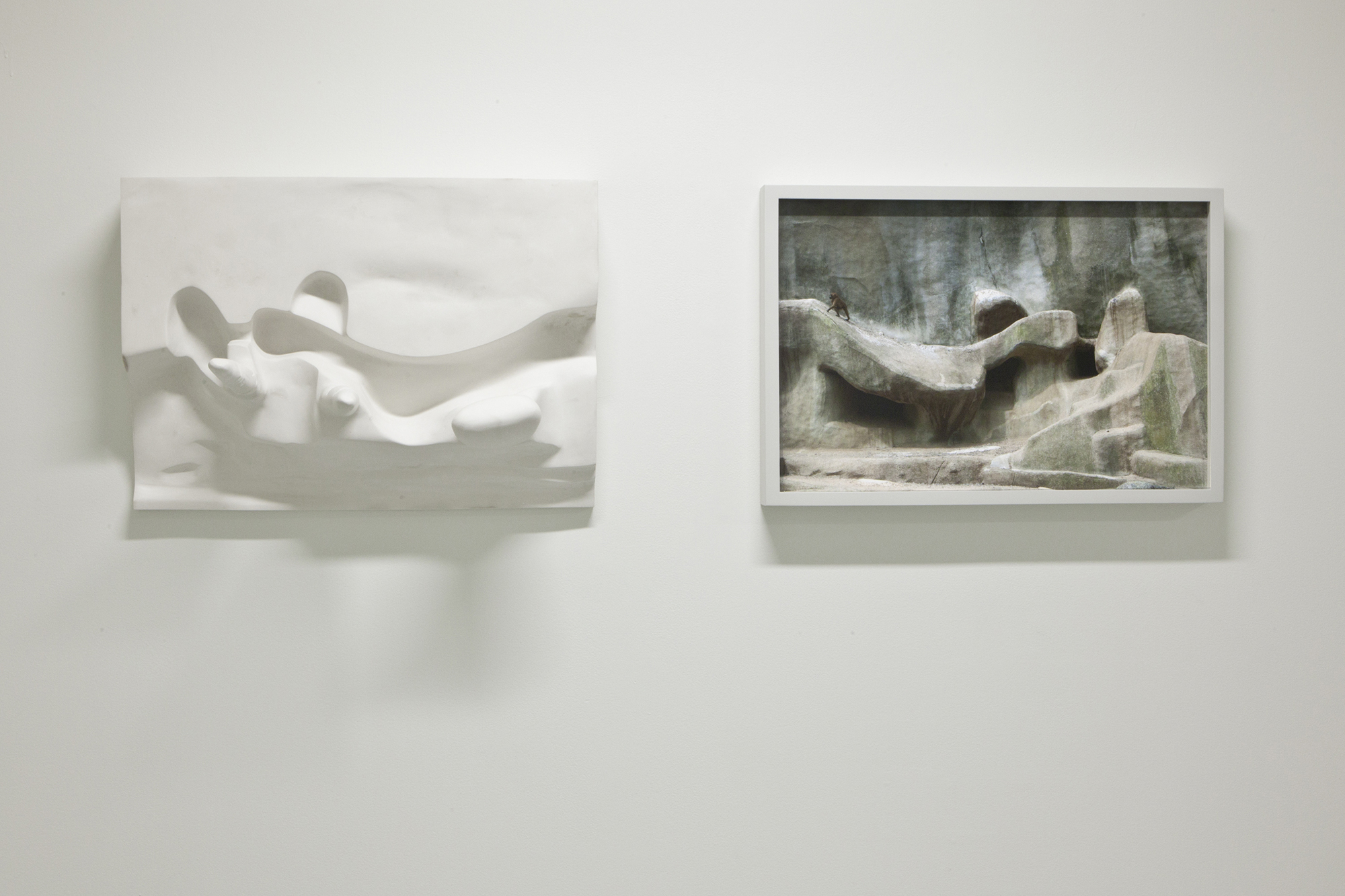 Relief    [2008-12]
Inkjet print, Hydrocal plaster,
(Photo) 41 x 61 cm, (Sculpture) 43 x 61 x 30 cm
A photograph of a zoo in the Bois de Vincennes in Paris depicts a constructed space in which a monkey is slowly strolling. The artificial mountainous environment, punctuated by caves and interconnected landings, was sculpted and then moulded in plaster. The plaster represents the negative space of this habitat.