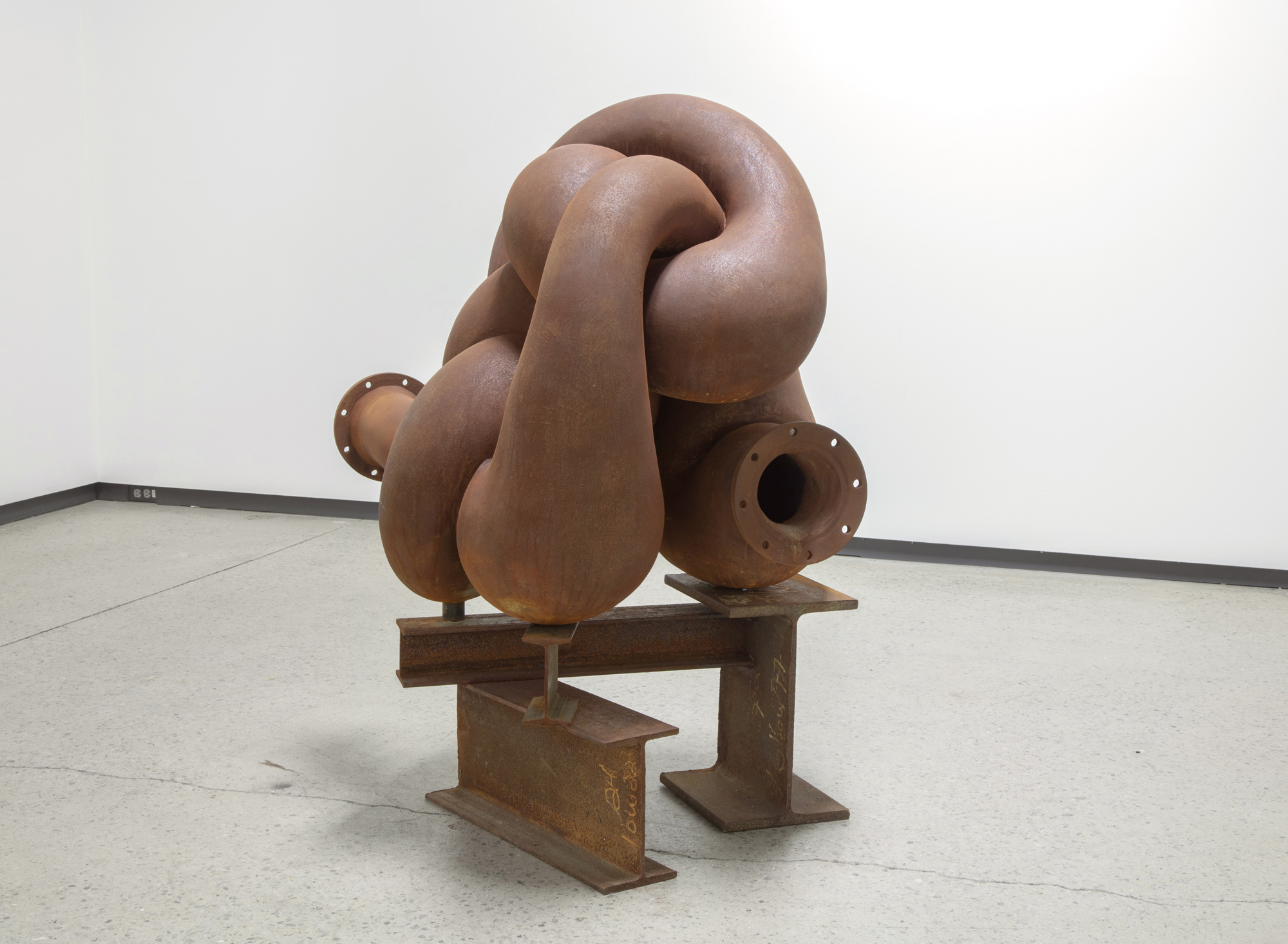 NOUVELLES
---
2019.03.08 – 2019.04.13
Salle des maquettes
Galerie de l'UQAM, Montréal
Commissaire : Anne Philippon

Vernissage: jeudi 7 mars, 17 h 30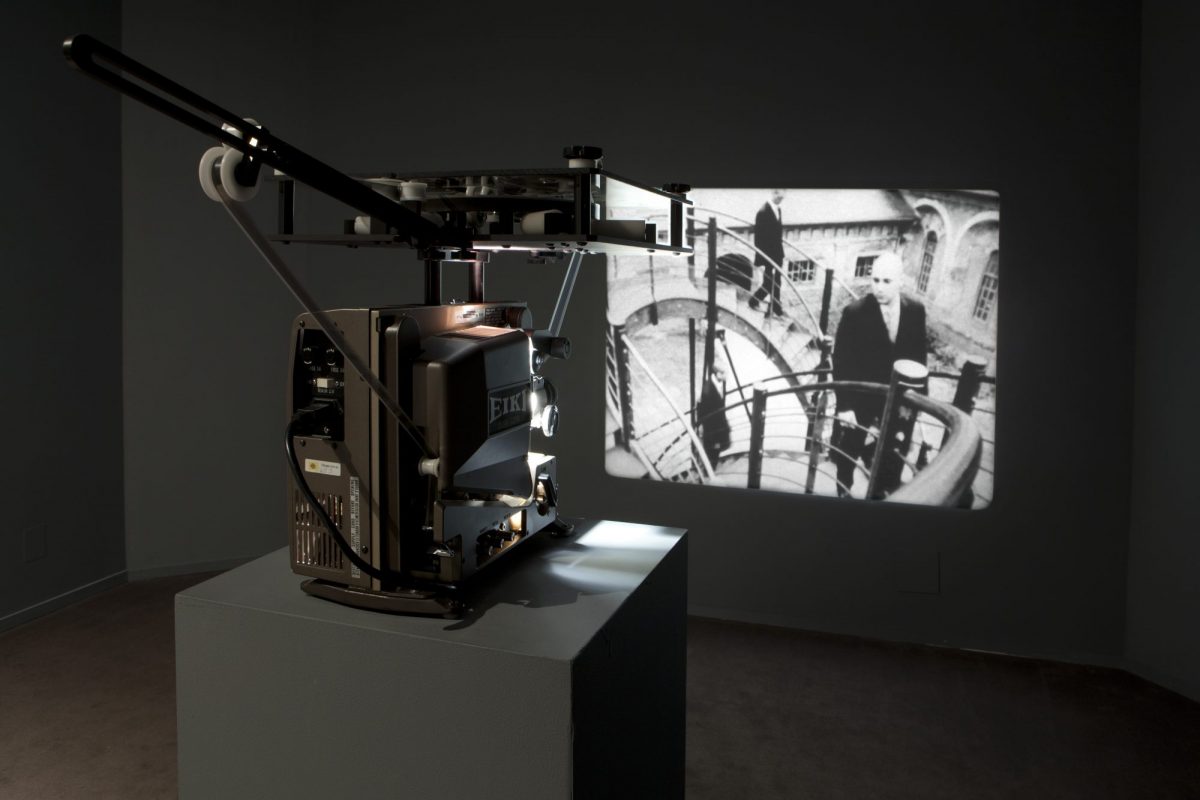 Cent pas, 2010, film 16 mm, n/b, muet, 2 min 30 s
L'exposition Salle des maquettes rassemble des œuvres de la Collection d'œuvres d'art de l'UQAM dans lesquelles se traduit une modélisation de la pratique artistique. Manifesté sous diverses formes, ce processus de travail enregistrant une progression dans le temps peut se repérer tant par les thèmes abordés que par la méthodologie conceptuelle qui soutient son exécution. Bien que les maquettes, ébauches, esquisses préparatoires et cahiers de notes constituent des exemples concrets qui permettent de bien saisir les premiers linéaments d'un projet appelé à se développer, il sera aussi question de détails et de motifs qui caractérisent le travail. Cet exercice de filiation entre des projets qui servent de ressort à d'autres projets rend visible le travail de recherche et de réflexion partagé par plusieurs artistes qui font partie de la collection institutionnelle.
Avec les artistes : Edmund Alleyn, John Baldessari, Taysir Batniji, Charles-Antoine Blais Métivier, Shary Boyle, Julie C. Fortier, Sophie Calle, Maurizio Cattelan, Thomas Corriveau, Michel de Broin, Manon De Pauw, Wim Delvoye, Pierre Dorion, Suzanne Duquet, Graham Fagen, Yves Gaucher, General Idea, Gilbert & George, Jenny Holzer, Marc-Antoine K. Phaneuf et Jean-François Proulx, Stéphane La Rue, Raymond Lavoie, Micah Lexier, Piero Manzoni, Annette Messager, Otobong Nkanga, Giuseppe Penone, Yann Pocreau, Denis Rousseau, Michael Snow, Nancy Spero, Lawrence Weiner, Dana Wyse, etc.
2019.02.07 – 2019.05.18
Bonne conduite
Alain Declercq, Michel de Broin, Allora & Calzadilla
FRAC Poitou-Charentes, Angoulême, France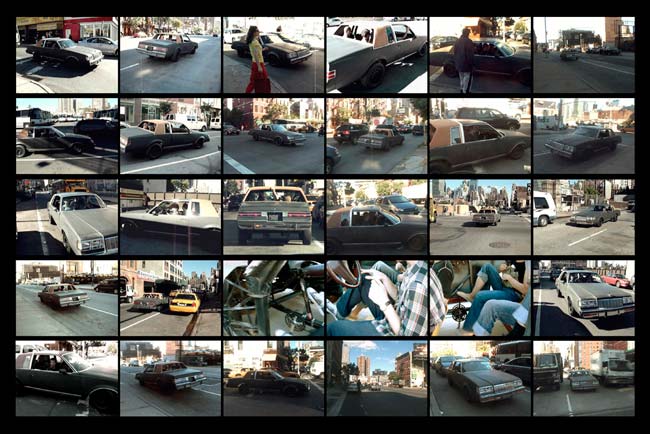 Shared Propulsion Car, vidéo couleur, sonore, 3'48'' et documentation juridique, 2007, collection FRAC Poitou-Charentes
Aller plus vite, plus loin, partout : à deux ou à quatre roues, le véhicule automobile est bien vite devenu un symbole d'émancipation.
Liberté, pouvoir et modernité se conjuguent en cocktails désirables dans l'appareillage promotionnel des constructeurs et le cinéma s'est adjoint la cinétique automobile jusqu'à en faire des genres à part entière : la poursuite, le road movie.
Puisqu'à des fins de sécurité publique, de police, d'écologie… codes et lois refrènent les élans libertaires et individualistes des usagers de la route, alors autos et motos apparaissent aujourd'hui plus que jamais comme de potentiels symboles de transgression.
Les trajectoires criminelles d'Alain Declercq, la customisation décroissante de Michel de Broin et les hurlements revanchards de Allora & Calzadilla nous transportent aux confins de la légalité. Parfois au-delà.
2019.02.20 – 2019.06.09
Seuils
Âjagemô art space, Ottawa (Conseil des arts du Canada)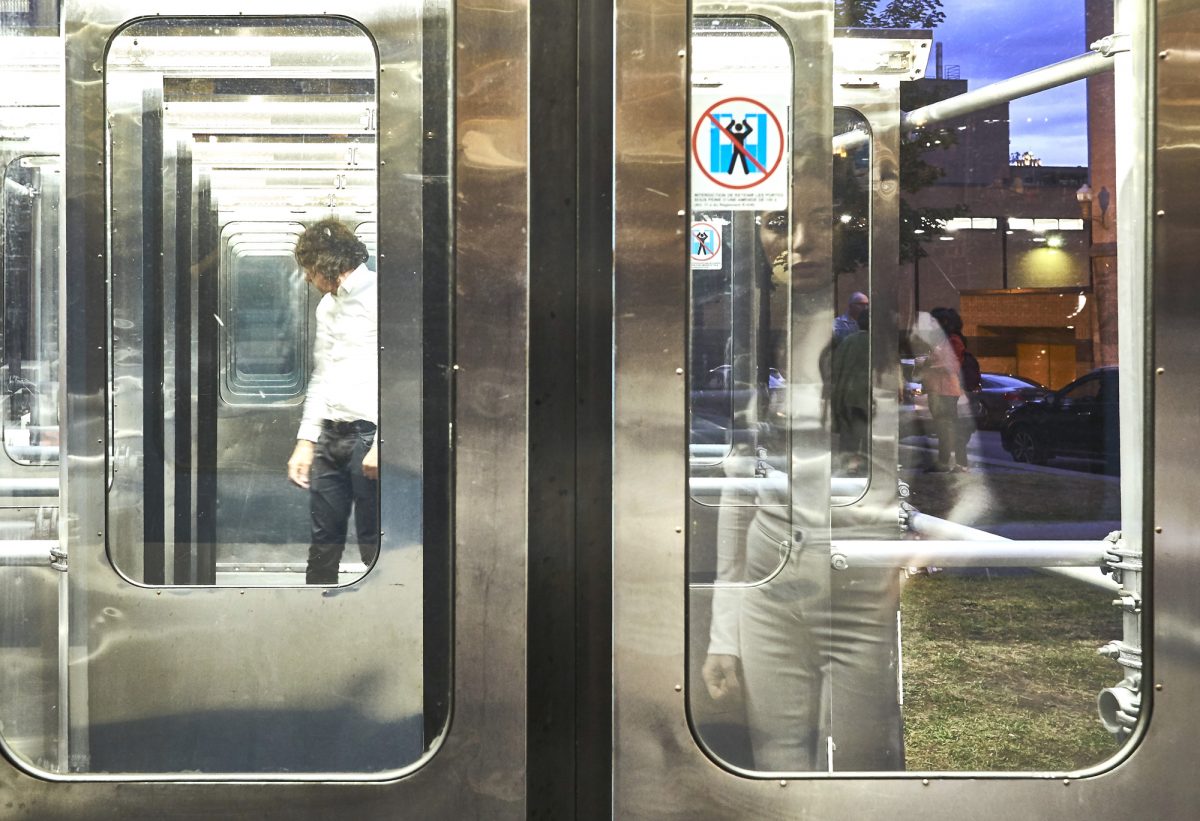 Seuils, 2017
Seuils propose l'expérience d'un transit. L'exposition rappelle la vélocité de nos trajets urbains, ces microcoupures dans l'espace-temps du quotidien. L'installation requalifie la mécanique interne de dispositifs d'ouverture des anciennes voitures du métro de Montréal qui fut inauguré pour l'Exposition universelle de 1967. Maintenant remplacées par des équipements plus modernes, les voitures MR-63 aujourd'hui obsolètes ont marqué l'imaginaire du déplacement collectif à Montréal. Survivant au cycle de consommation, l'œuvre contribue à maintenir vibrante cette mémoire technique. Il s'agit ici d'une forme d'investigation d'autres mondes possibles à partir des vestiges de celui-ci.  (Nathalie Bachand, commissaire)
2018.11.02 – 2018.11.04
Man Ray, Michel de Broin, Juliette Goiffon & Charles Beauté
Artissima, Turin (Galerie Eva Meyer)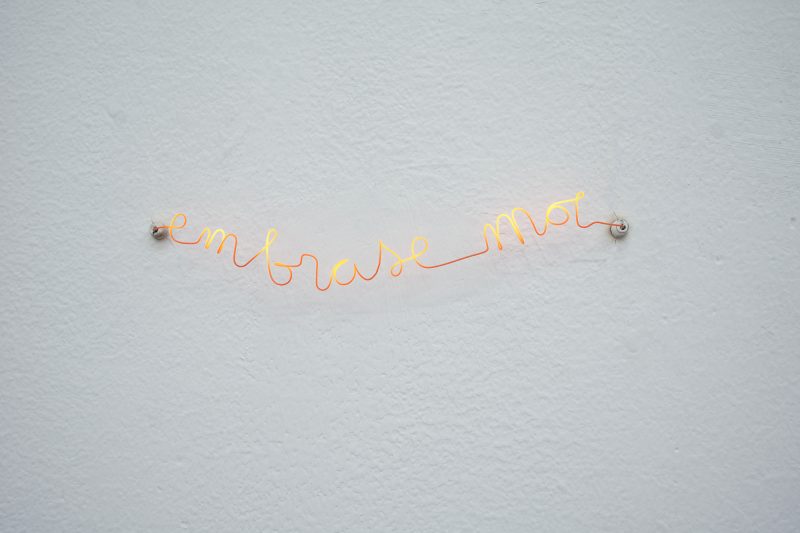 Embrase-moi, 1993-2013, variable dimensions
The proposition for the 25th anniversary of Artissima, is to present three generations of artists who redefined a reflexion about Art through their works on daily or found objects.
Flirting with the tradition of Surrealist and Dadaist, the Artefacts of Man Ray, well-known for his photographs, will put a light on a historical use of the everyday objects into an artistic context. Michel de Broin (1970, Montreal) has a multifaceted production dealing with energy flows, entropic devolution and the forms of visual, spatial and technological paradox that derive from these forces. Crafting unforeseen relationships between waste, productivity, risk and consumption, de Broin defamiliarizes established modes of signification in everyday technical environments.
Juliette Goiffon & Charles Beaute? (1985 and 1987, Lyon Fr) are two young artists working on the new technologies, their obsolescence or their limits by questioning them through the spectrum of memory or archeology. The object manufactured reminding daily objects becomes the materialization of a deep reflexion.
Each particular object is reactivated by the artist's gesture. Sculptures, installations and photographs, each technical process comes to question in turn material, shape or the practice in itself.
ARCHIVES DE NOUVELLES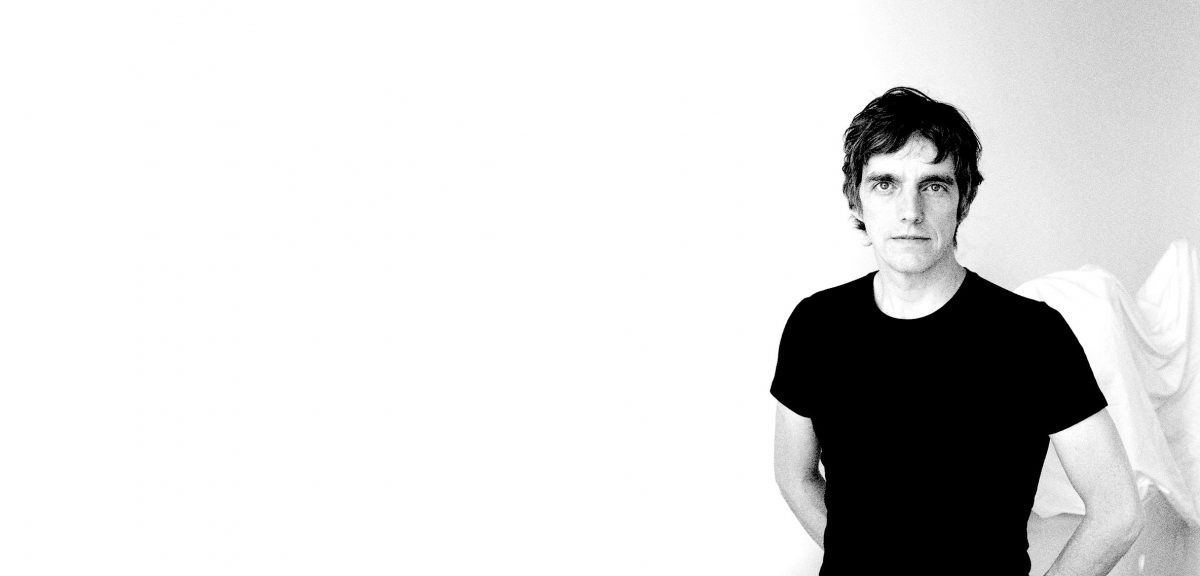 Michel de Broin deepens his cross-disciplinary practice by developing an ever-expanding visual vocabulary. His approach to production explores the intersections between technological, biological, and physical systems. Crafting unforeseen relationships between waste, productivity, consumption and risk, de Broin challenges the use-value and conventional associations of familiar objects and symbols: he infuse them new meaning and develops new contexts.
His work has been exhibited at the Musée d'art contemporain de Montréal; the Musée d'art contemporain du Val-de-Marne; France; the Künstlerhaus Bethanien, Berlin; the Plug-In Institute of Contemporary Art, Winnipeg; the Museum Tinguely, Basel; the Centre d'art Villa Arson, Nice; at Eyebeam, New York; and at the Hessel Museum of Art, New York. His work is held in several museums and public collections, including the National Gallery of Canada; the Art Gallery of Ontario; the Musée des beaux-arts de Montréal; the Musée national des beaux-arts du Québec; the City of Montreal; the FRAC Poitou Charentes, France; and the Neuer Berliner Kunstverein, Germany.
His public art works and commissions include Dendrites, 2017, Montreal; Threshold, 2017, Montréal; Interlude, 2016, Québec city; Bloom, 2015, Calgary; Possibilities, 2012, Mississauga; Interlace, 2012, Changwong; Majestic, 2011, New Orleans; Revolution, 2010, Rennes; Arch, Montréal, 2009; La maîtresse de la Tour Eiffel, 2009, Paris; Overflow, 2008, Toronto; Encircling, Christchurch, 2006; Shared Propulsion Car, 2005, New York and 2007, Toronto; Révolutions, 2003, Parc Maisonneuve-Cartier, Montréal.
Recipient of the 2007 Sobey Art Award, de Broin has also received grants from Canada Council for the Arts, the Harpo Foundation (Los Angeles) and Krasner-Pollock Foundation (New York), and was awarded a residency at International Studio and Curatorial Program (New York), the Kunstlerhaus Bethanien (Berlin), Acme studio (London) and Villa Arson (Nice).
He is represented by the Galerie Division, Montreal.