2015.09.30 – 2015.10.15
Monument to Victims of Liberty
AXÉNÉO7, Hull, QC
In response to the unnuanced erection of the memorial in Ottawa, the exhibition Monument to Victims of Liberty offers diversity with point of views that levy against the controversy of this political endorsement, which remains without perspective.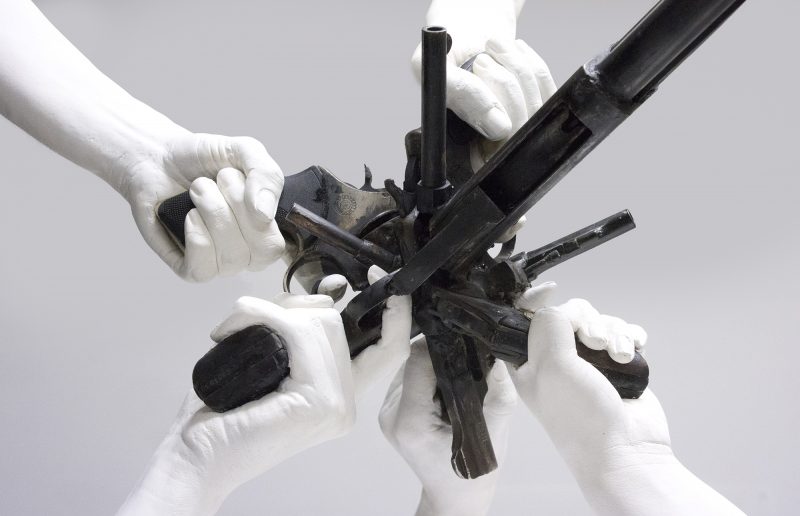 War of Freedom, 2014, 67 x 64 x 66 cm
Rather than accusing the barbarian acts of totalitarianism, Memorial to Victims of Communism ineffectively assigns blame to an abstract notion. The ideologically polarized fiction of the Cold War commonly led one to tackle an evilly portrayed opponent. Yet, in a world engendered by a complex system of exchange that authorizes the free flow of over 1 billion firearms, it is difficult to establish the casualties of a liberal pathology.