2012.05.26 – 2013.04.01
Oh, Canada
MASS MoCA, North Adams, MA
Curated by Denise Markonish
Oh, Canada is a group exhibition featuring works by many contemporary Canadian artists including Marcel Dzama, Shary Boyle, BGL, Dean Baldwin and Kelly Mark. As part of the exhibition, the museum also commissioned this new sculptural work by Michel de Broin.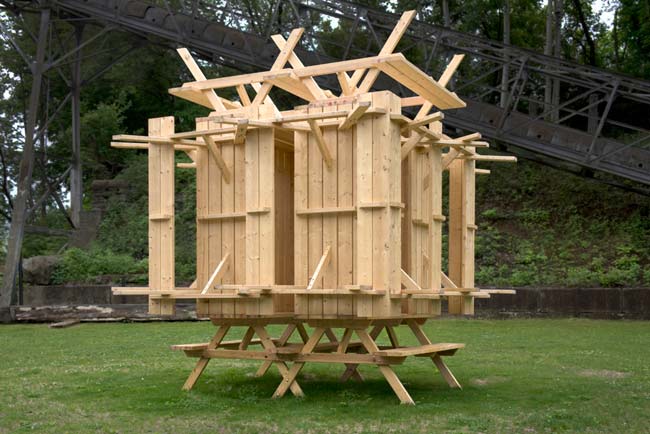 Tortoise, 2012, 346 x 354 x 391 cm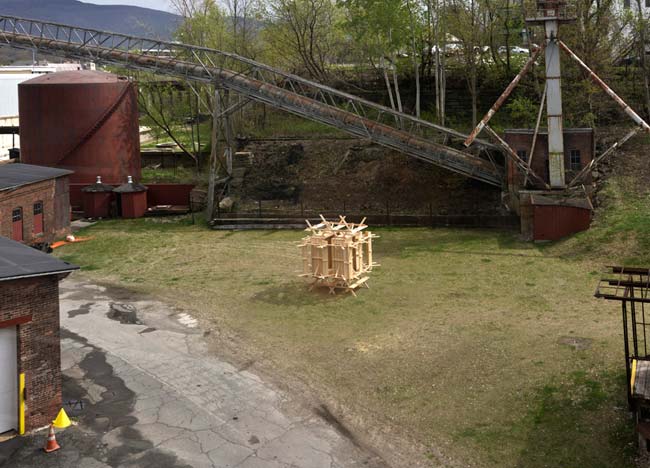 Installation views of Tortoise on site at the MASS MoCA.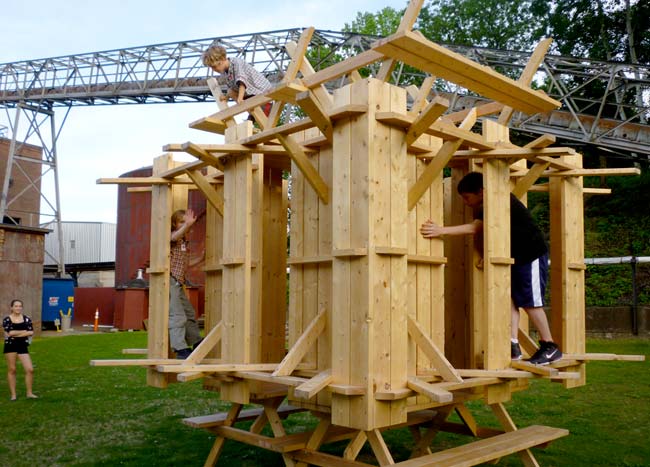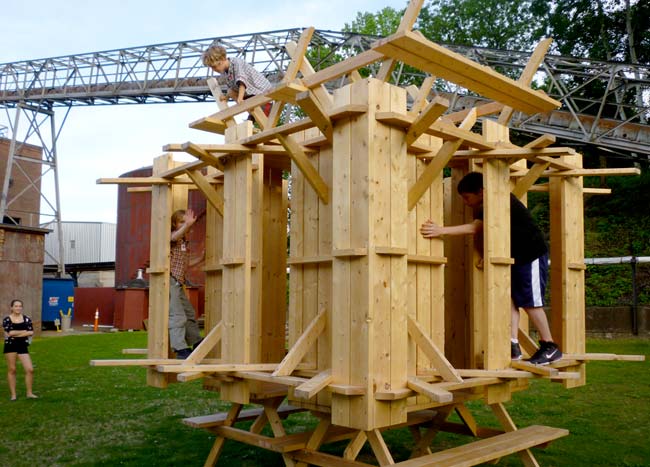 Photo by Sarah Wendt.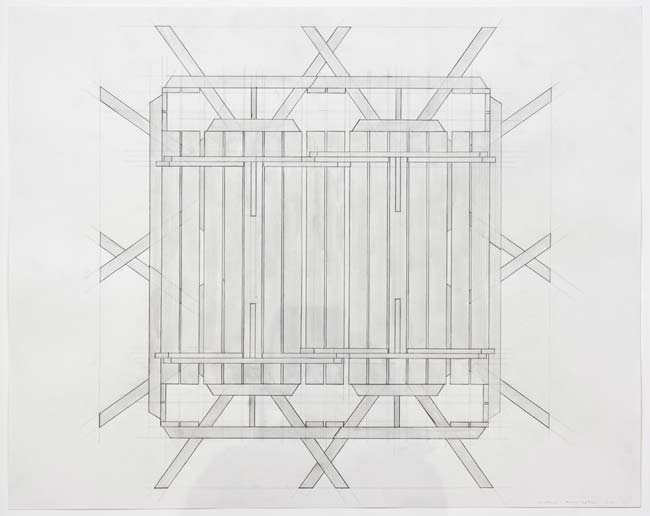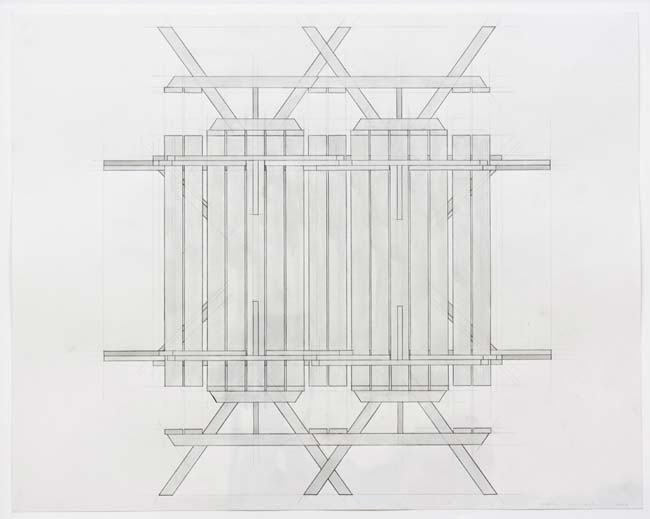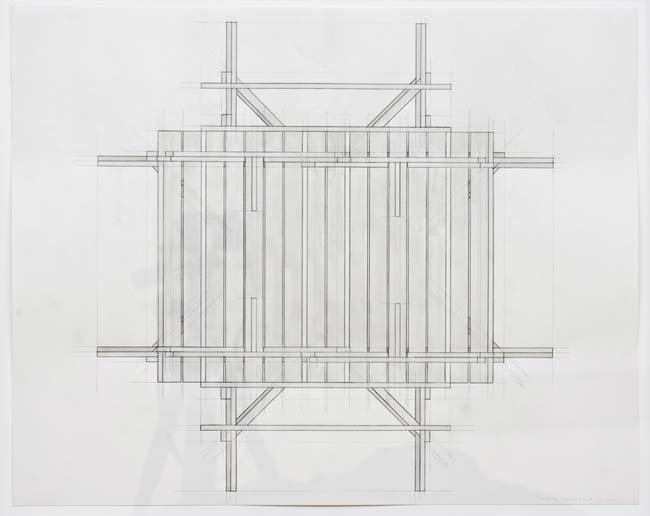 Tortoise Drawings, 2012, 48 x 60 cm
The sculpture Tortoise uses standard picnic tables—an immediately recognizable representation of North American leisure culture—as building blocks to transform them into an enclosing structure. The assemblage disrupts the way common things are addressed and revalidates the implicit codes by which they are approached, perceived, and understood. This semiotic reconfiguration of a very open and approachable cultural element into an almost hermetic formation, simultaneously addresses military and police history. The ancient Roman "tortoise formation" is a tactic, commonly used during military campaigns, obviously taking its principles from the animal of its namesake. Inspired by the plated carapace that protects the land turtle from predators, the military formation is a defensive architecture powered by humans. The soldiers compose their individual shields into an overall armor that protects the entire unit from projectiles. More recently, we have seen this strategy used by riot police. Showing their undersides and using their legs in an almost defensive manner against surrounding threats, the picnic tables of Tortoise form a fort, defining and guarding its inner space. Notwithstanding its fortified character, the wooden formation invites physical interaction especially for children who will like to crawl inside and playfully hide from adults. By re-appropriating picnic tables, Michel de Broin has literally turned this American symbol of leisure inside out to create a sculpture that of itself resists its essential banality, while offering a plethora of alternative uses.