2019.03.08 – 2019.04.13
Salle des maquettes
Galerie de l'UQAM, Montreal
Curator: Anne Philippon
Opening: Thursday, March 7, 5:30 p.m.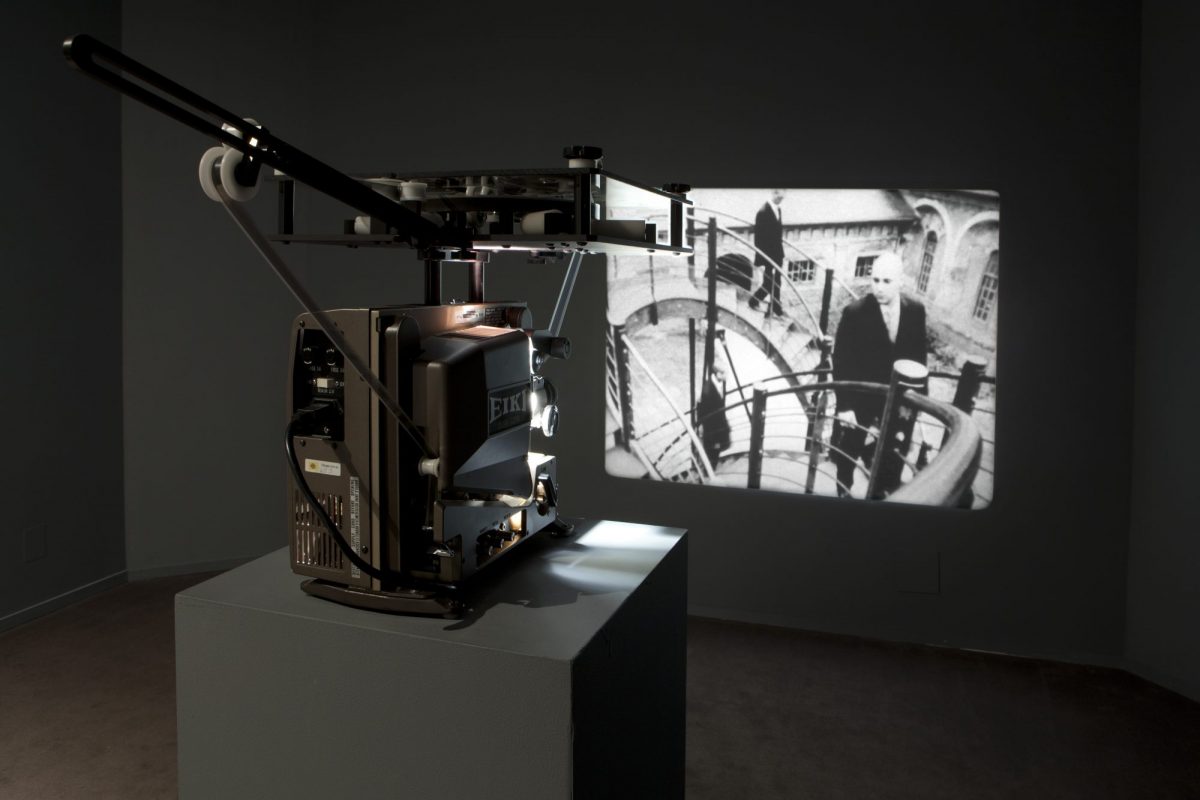 One Hundred Paces, 2010, film 16 mm, b/w, silent, 2 min 30 s
The exhibition Salle des maquettes brings together works from the Collection d'oeuvres d'art de l'UQAM that reflect the modelling of artistic practice. Manifested in various forms, this working process,  a progression over time, can be identified by both the topics addressed and the conceptual methodology that supports its execution. Although models, sketches, preparatory drawings and notebooks are concrete examples that reveal the beginnings of a project, details and patterns that characterize the work also feature here. This study of the relationship between projects that serve as a springboard for other projects reveals the importance of research and reflection in the work of several artists from the University's collection.
With the artists : Edmund Alleyn, John Baldessari, Taysir Batniji, Charles-Antoine Blais Métivier, Shary Boyle, Julie C. Fortier, Sophie Calle, Maurizio Cattelan, Thomas Corriveau, Michel de Broin, Manon De Pauw, Wim Delvoye, Pierre Dorion, Suzanne Duquet, Graham Fagen, Yves Gaucher, General Idea, Gilbert & George, Jenny Holzer, Marc-Antoine K. Phaneuf et Jean-François Proulx, Stéphane La Rue, Raymond Lavoie, Micah Lexier, Piero Manzoni, Annette Messager, Otobong Nkanga, Giuseppe Penone, Yann Pocreau, Denis Rousseau, Michael Snow, Nancy Spero, Lawrence Weiner, Dana Wyse, etc.