2016.07.16 – 2016.08.16
Don't Look a Gift Horse in the Mouth
Four Six One Nine, Los Angeles
Division Gallery is pleased to present our first exhibition in Los Angeles, under the auspices of Four Six One Nine (LA). Don't Look a Gift Horse in the Mouth features new work by Canadian artists Brad Phillips, Chloe Wise, Michel de Broin, An Te Liu, Sarah Anne Johnson, Paul Butler, Jillian Kay Ross and Simon Hughes as well as works by LA-based Bjorn Copeland (China Art Objects), New York-based Rose Marcus and LA-based Sojourner Truth Parsons (both represented by Night Gallery).
The works in this exhibition retool the everyday, imbuing it with imagined purpose through new aesthetic or conceptual models. While some artists focus on a renewal of detritus, others rehash forgotten histories, and some point to peripheral sites in order to cast attention on what is often missed. In line with a Duchampian tradition, ordering and disordering principles used by these artists compel us to find value in the discredited, underrated, and trivialized.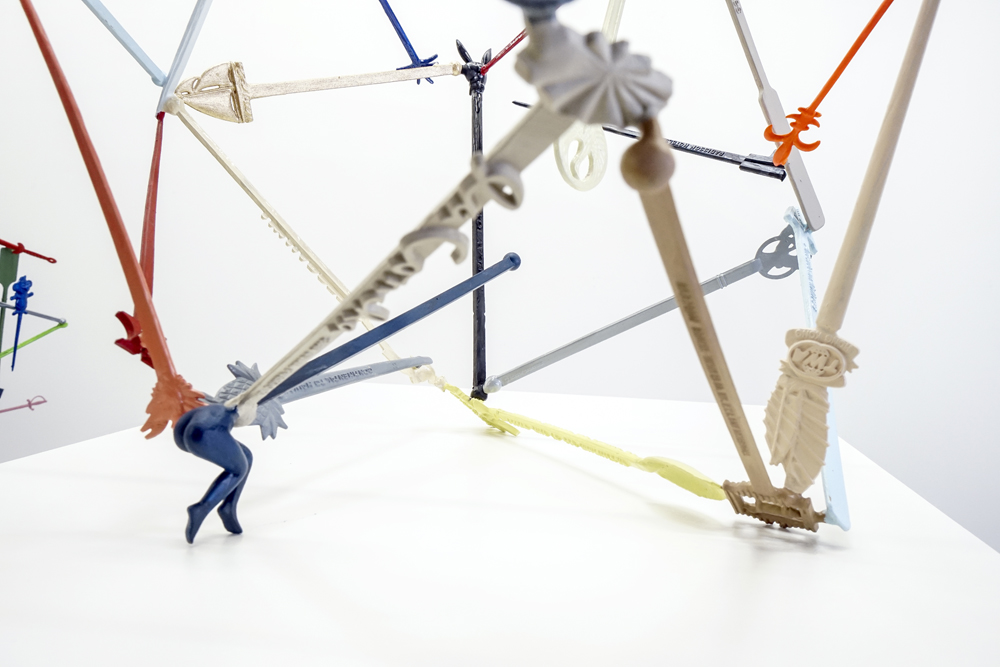 Drunkated IV,V,VI , 2015