2014.09.14 – 2015.02.02
Guns in the Hands of Artists
Jonathan Ferrera Gallery, New Orleans, LA
Decommissioned guns taken off the streets of New Orleans via a gun buyback program have been distributed to over thirty internationally known artists to use as the raw materials in making works of art dealing with the issue of guns in our society.  The exhibition will open on Saturday October 4, 2014 and run through January 25, 2015 in conjunction with Prospect.3 Biennial.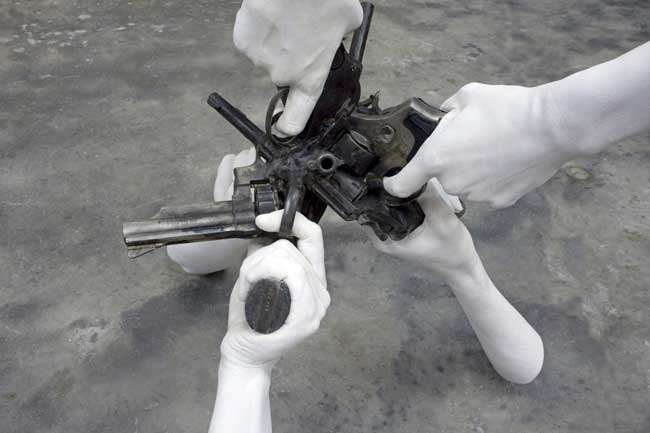 War of Freedom, 2014 
Violent people are born of a violent environment. Violence propagates like a virus; when the state, the police, and the army use violence against their citizens, the virus spreads throughout society, non-discriminately infecting all individuals. The weapons industry is an epicenter of infection. What kind of immunization can counter this violence? Love? Art? The answer is uncertain. The question remains: how can a society be cured of violence when its economy is inextricably bound with the ailment?