2012.03.15 – 2012.07.20
Vivement Demain
Musée d'art Contemporain du Val-de-Marne, Paris, France
Curated by Alexia Fabre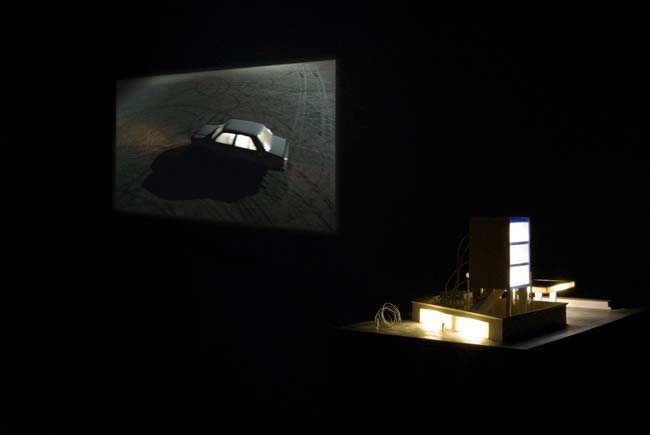 Installation view of Reciprocal Energy.
As part of the new arrangement of their recent acquisitions, Michel de Broin's work, Reciprocal Energy is currently on show at the MAC / VAL. This project seeks to draw attention to a particular problem: the fact that automobile drivers and their automobiles are not yet sufficiently well assembled. In effect, when the human body uses a machine, it economises a certain quantity of energy. The energy provided by the ingestion of food is then stored in the form of fats. At the same time as the automobile driver stores energy and accumulates fat, the automobile consumes fossil fuel and wastes energy resources. Why not couple man and machine in order to resolve both the problem of obesity and the energy crisis? The automobile could in fact acquire its energy directly from the driver. This coupling would make possible an intimate reciprocity between man and machine. Moreover, the use of fat as a fuel would contribute to resolving the problem of which it is itself a symptom by maintaining the resource both renewable and accessible.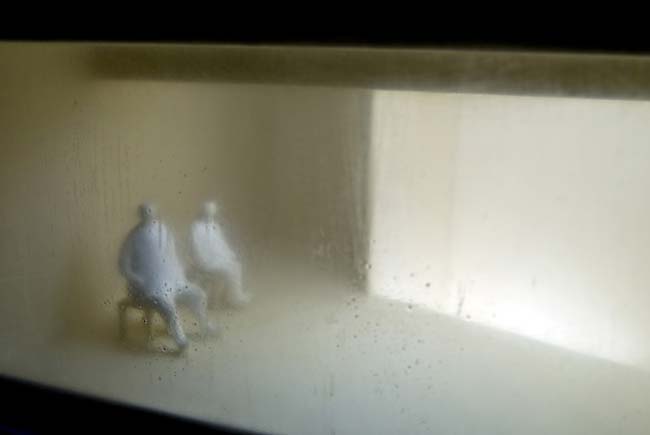 Station, 2008
The model presents a development project for a liposuction clinic directly related to a gas station where the human fat will be resold as anthropo-diesel fuel. The liquidating of fat will be refunded at the market price of biodiesel (per liter), wherein the price of fuel reaches that of the cost of extraction by liposuction.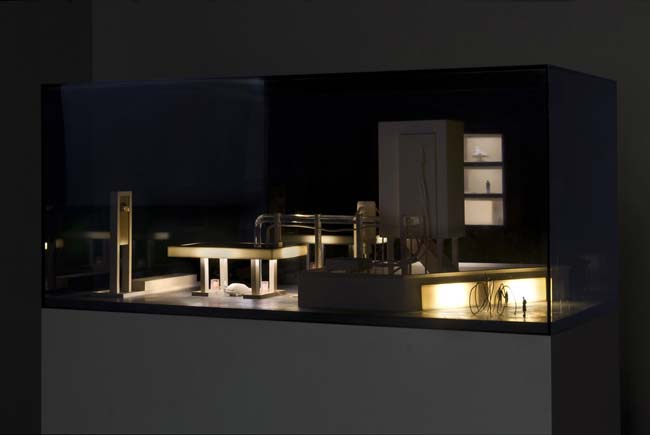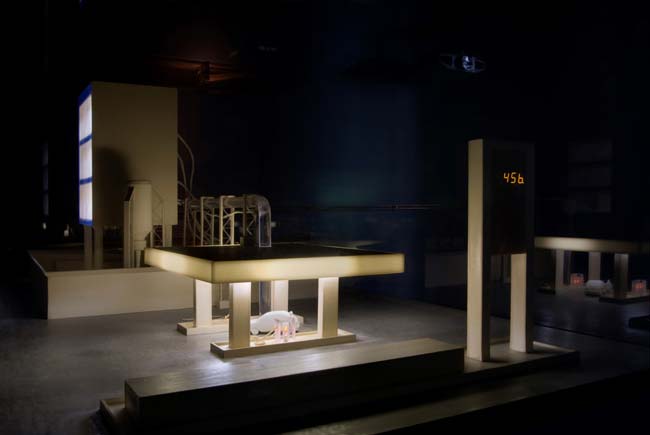 Station, 2008

Transesterification, 2008, 2 min 33 sec
Transesterification is a chemical process whereby human fat is transformed into anthropo-diesel fuel.  The chemical reaction is catalyzed by the addition of alcohol (CH4O) and caustic acid (NaOH).  The video depicts a suspicious car in a deserted parking lot performing a senseless dance. The vehicle's interior is saturated with smoke, as if processes of combustion were occurring inside the car. The driver disappears in the dazzling white light.