Tortoise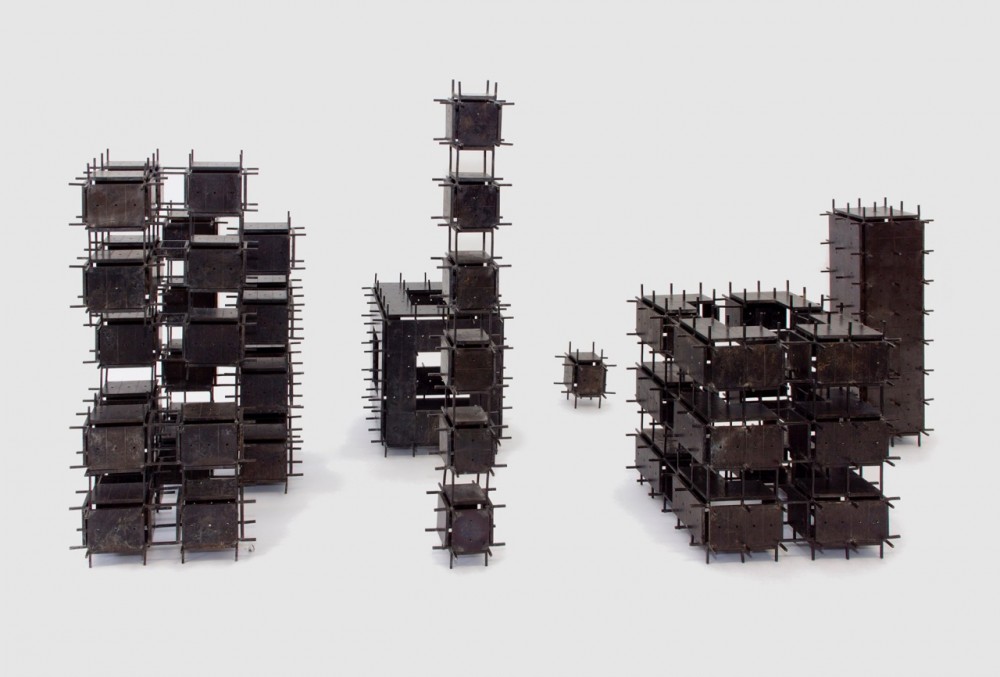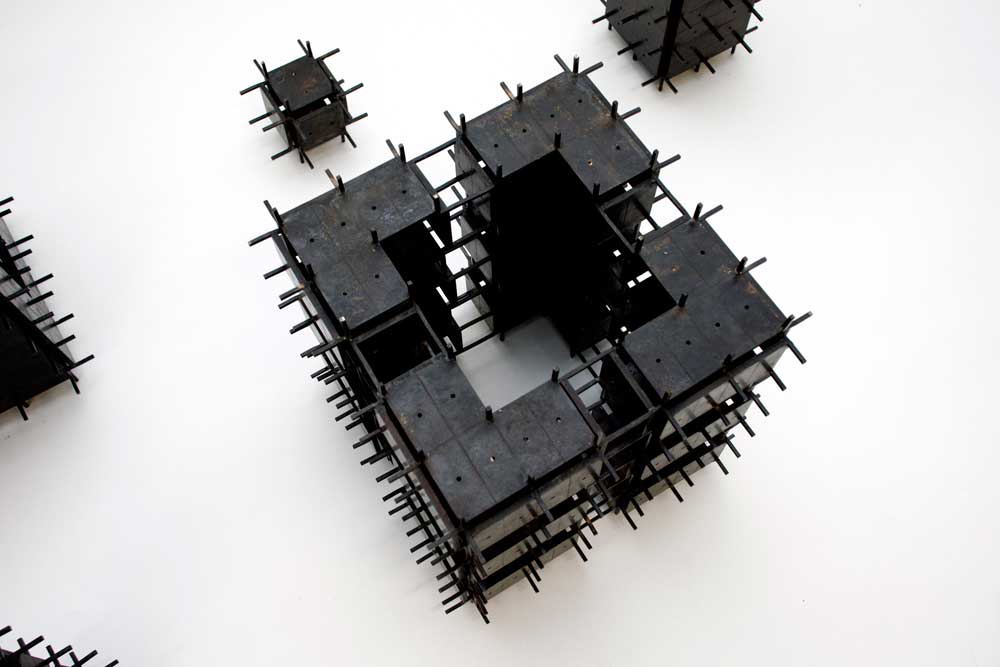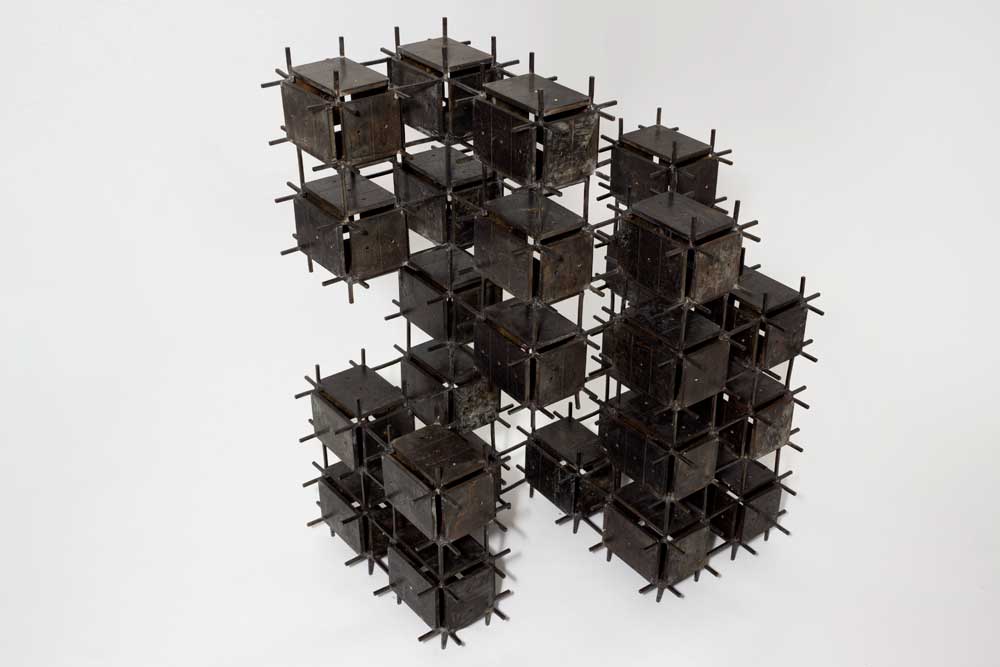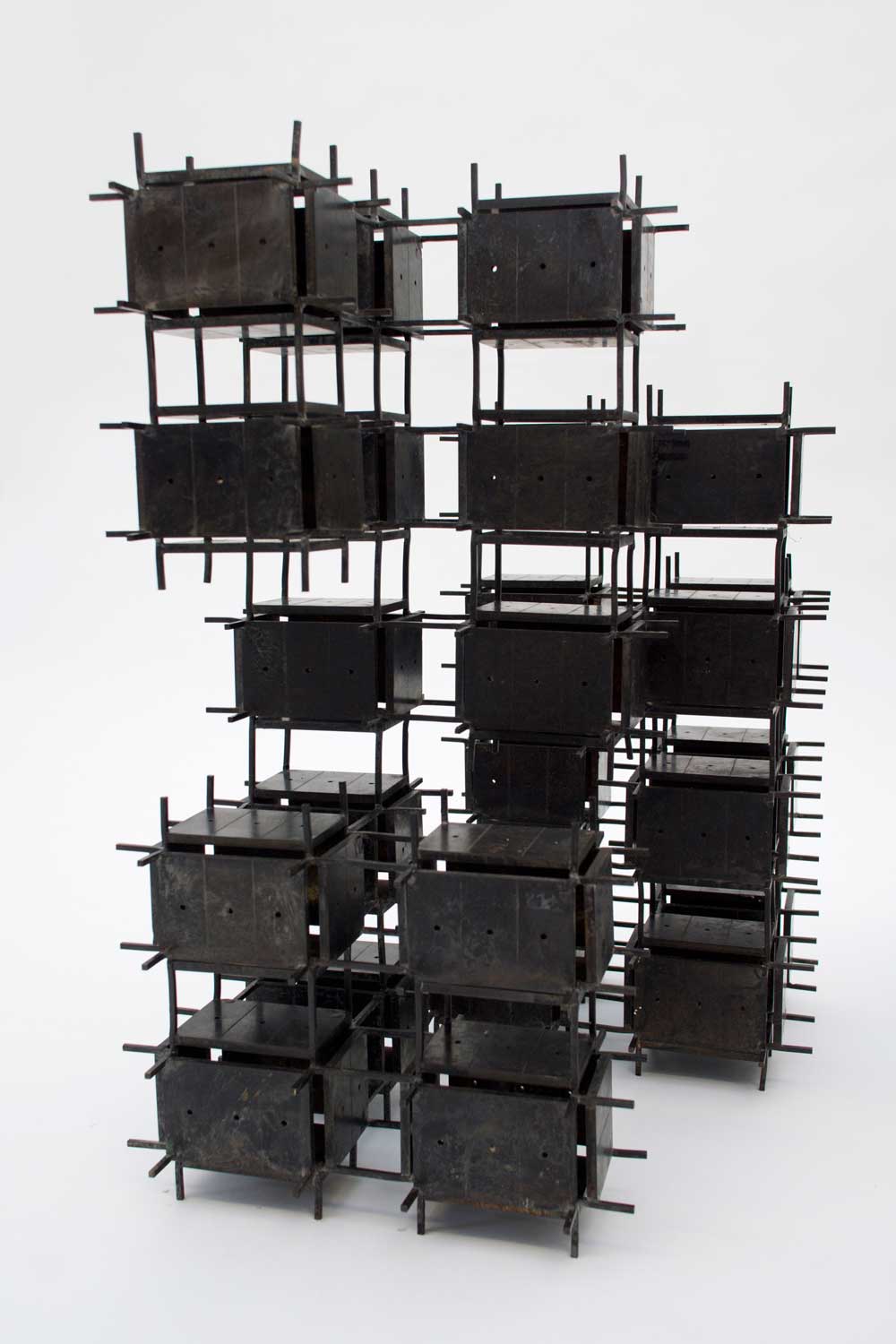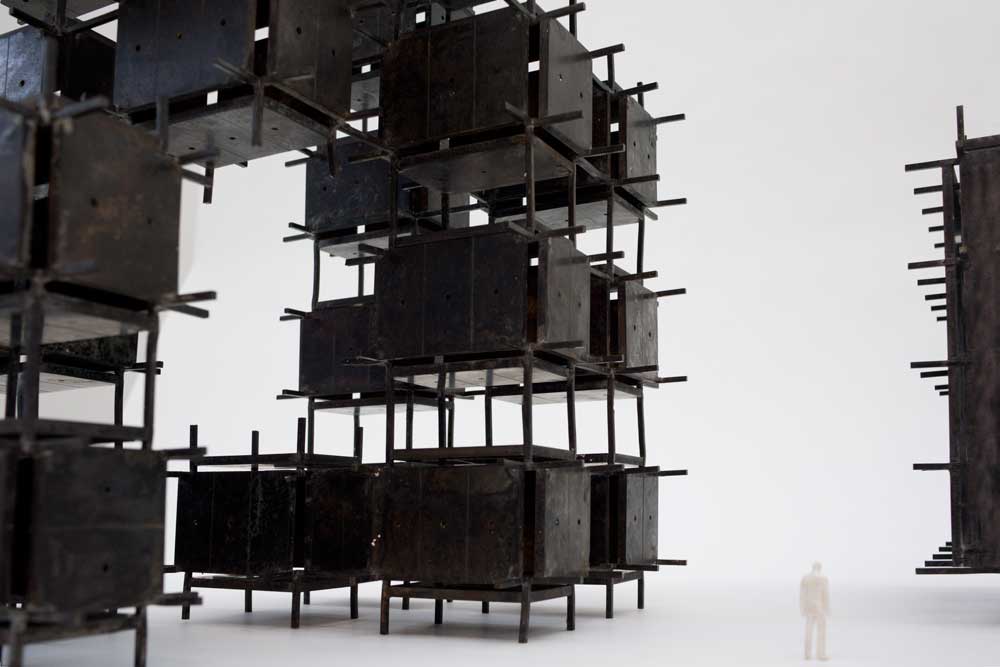 Tortoise [2010 – 14]
Installed in Milton Keynes (UK) Public Library.
28″x28″x58″
Brass alloy and silver brazing
The sculpture "Tortoise" uses the existing shelter for pedestrians — the product of the great Milton Keynes (UK) city planning — as building blocks. The total lot of 300 shelter were made to protect the wondering pedestrian from the weather in this garden city. But the leisurely activities of strolling and sitting have become somewhat pointless, regarded as having no real function. As a result, not to be caught roaming around, the inhabitants of Milton Keynes tend to use cars even to go to the central shopping district. This efficiency and functionalism has created an environment for cars, the consequence of which is that the weather has become more and more terrifying. The artwork suggests a scenario where all the existing shelter have up-rooted themselves and reconfigured into a new fictional configuration, the formal approach of which is inspired by the Roman 'Tortoise formation', a protective strategy. Insulated from the outside, the shelters create a private inaccessible space by defending itself, with their legs pointing outward, against external threats. By facing out, the porte-cochere that were once a place for encounter, have become a dark inaccessible inner space. The sculpture broadly refers to the utopian aspirations of Milton Keynes, which like the tortoises, are now becoming an endangered, and we must therefore protect them in these changing environments.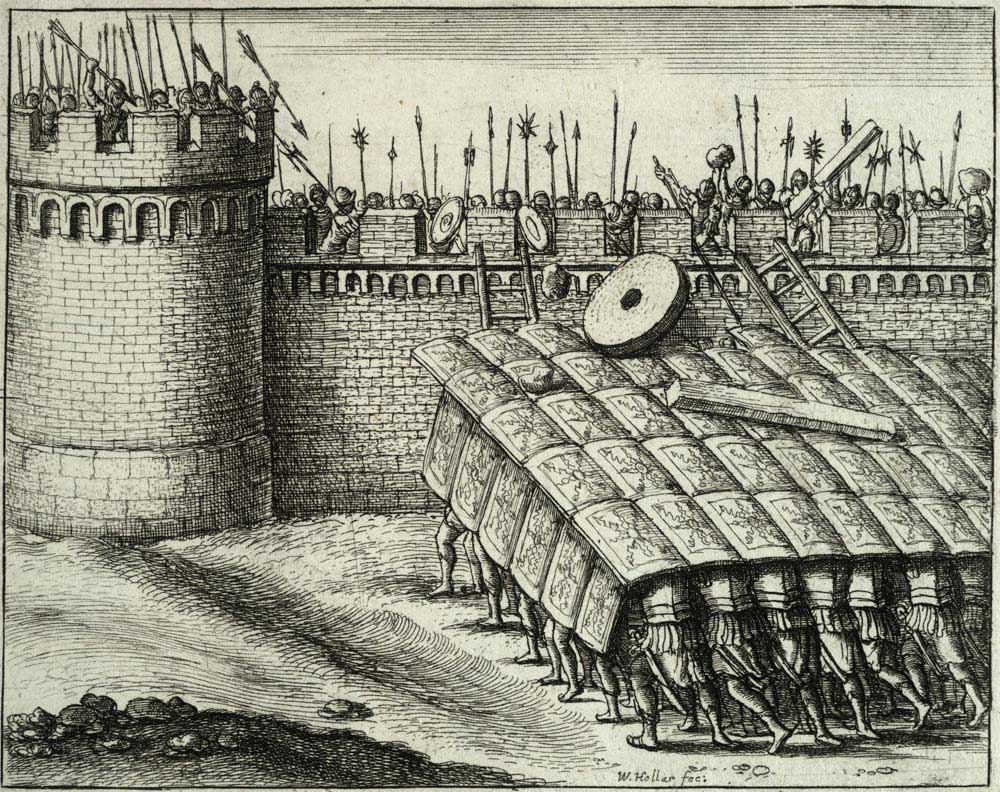 Wenzel Hollar (1607–1677)
Title: Testudo.
Date unknown (author lived 1607-1677)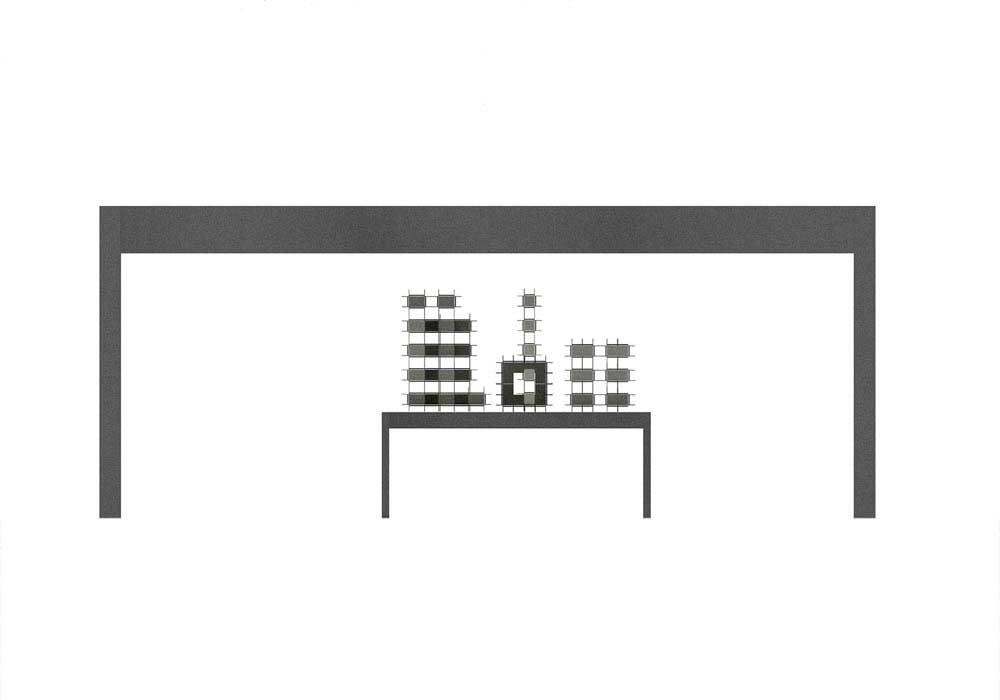 Scale drawing of the propose installation under Milton Keynes shelter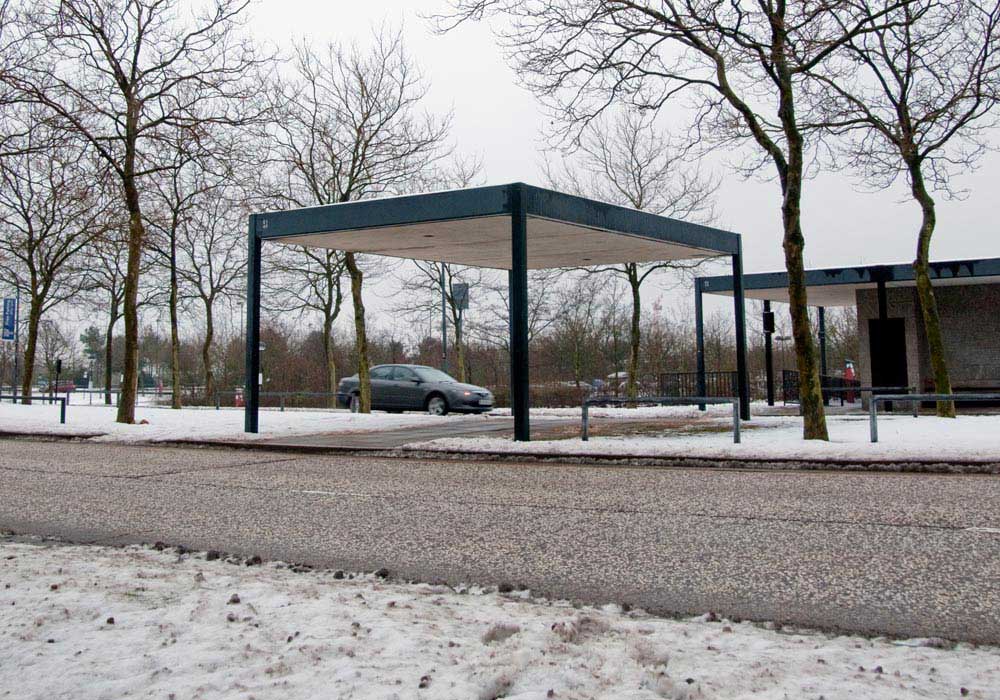 An exemple of Milton Keynes shelters, there is 304 in the city.