NEWS
---
2019.05.20 – 2019.05.24
CoExistence
2019 ICRA-X Robotic Art Program, Palais des congrès de Montréal, Canada
Curator : Alain Thibault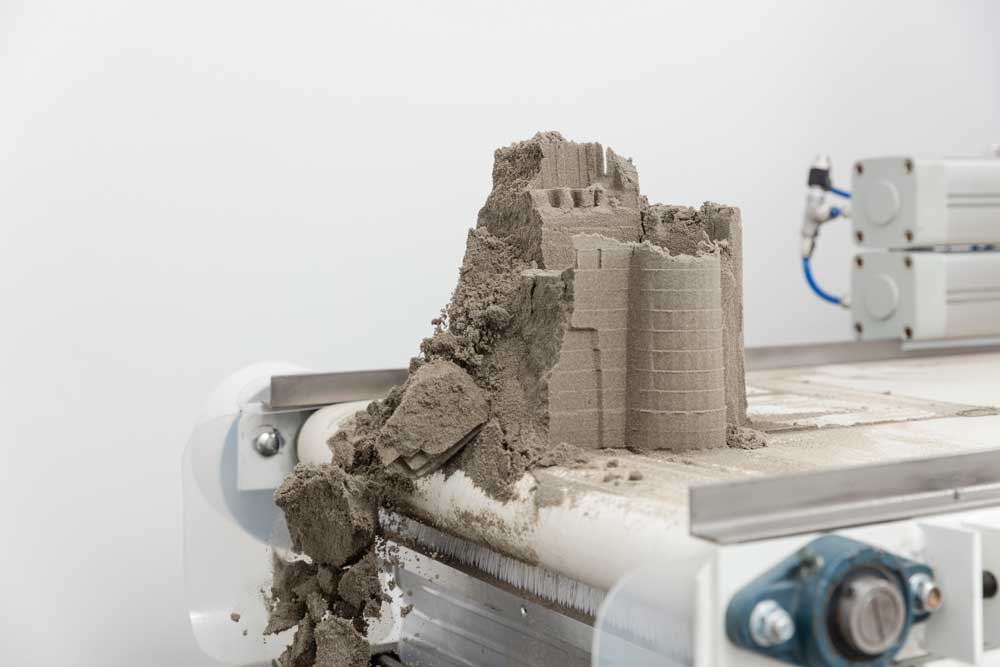 Castles Made of Sand, 2015, conveyors, pneumatics, stainless steel mold, tide clock, automation, sensor, 500 x 160 x 200 cm
2019.05.04 – 2019.07.13
Revolution
Biennale d'architecture et de paysage Versailles 1re édition, Paris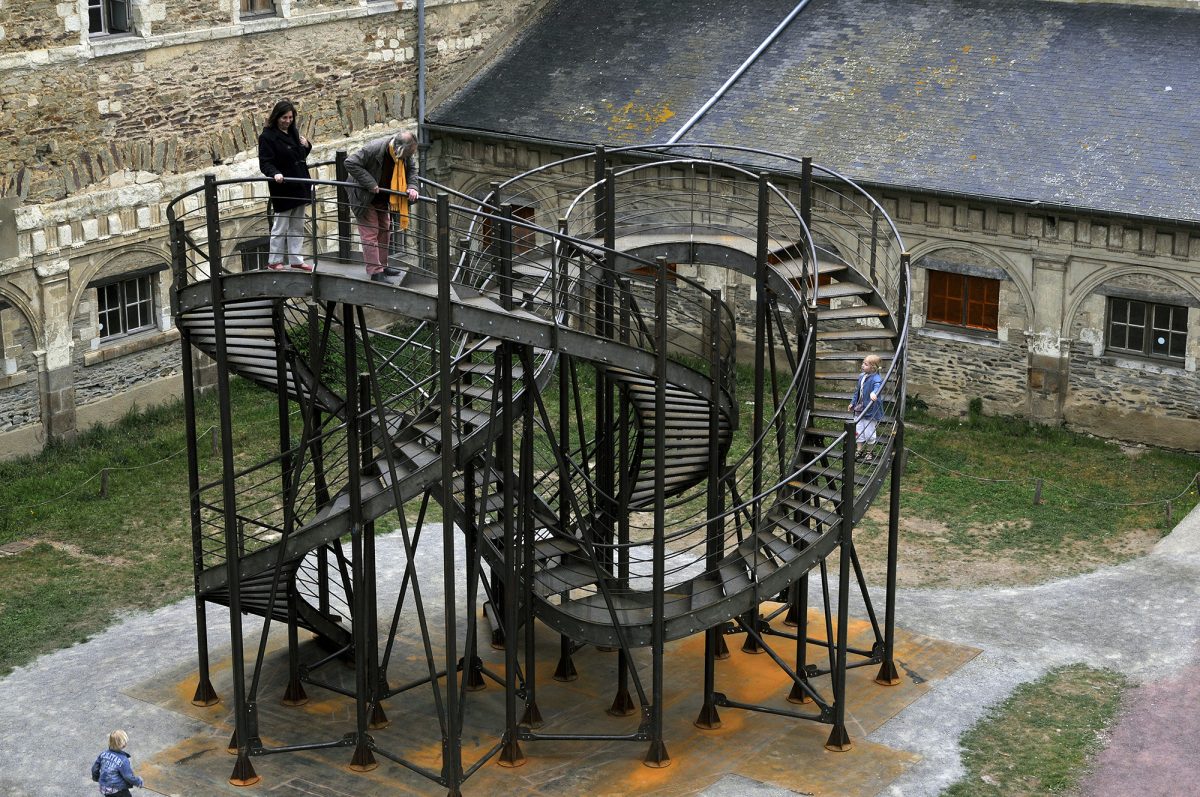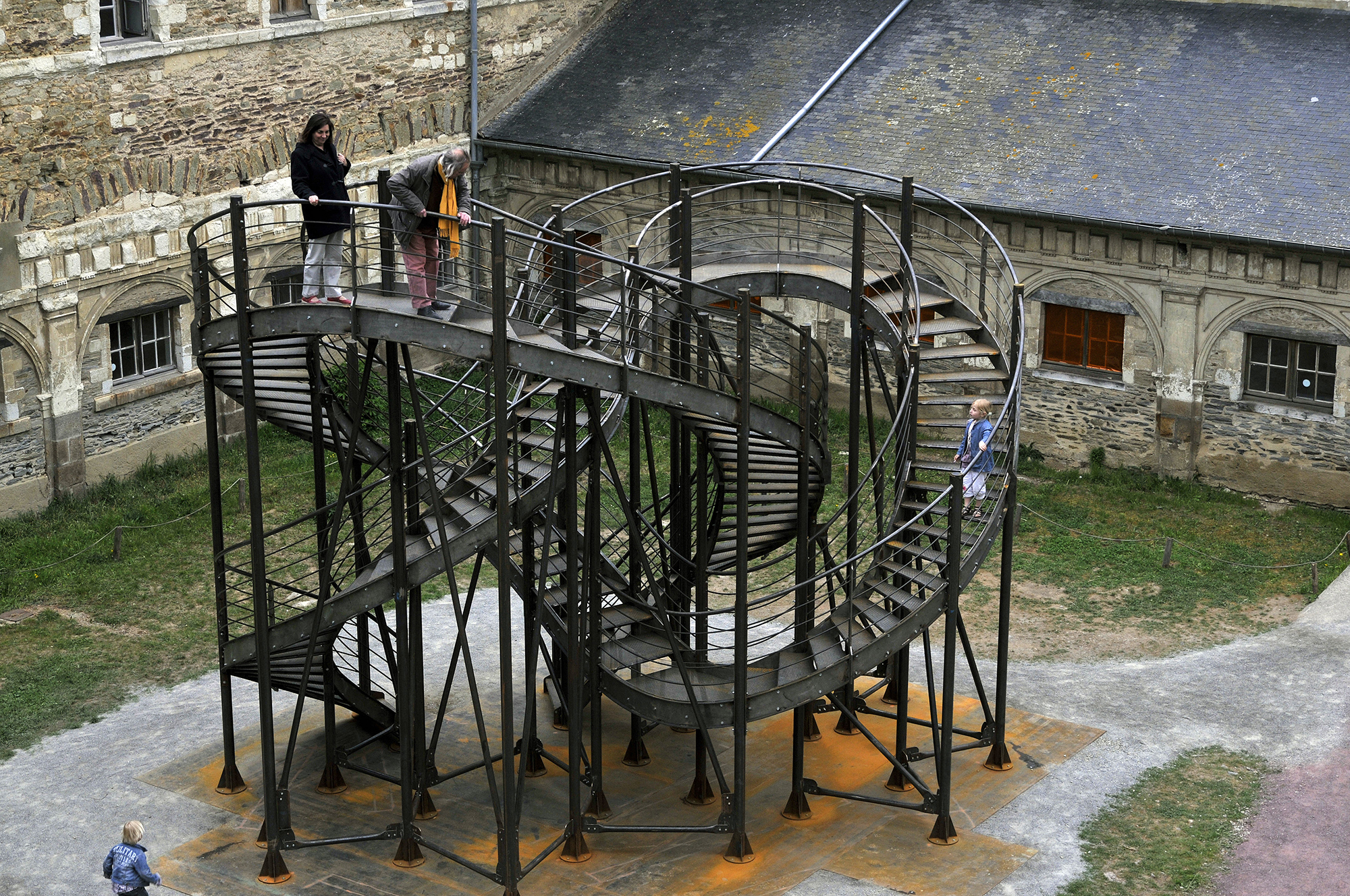 Revolution, 2010, Collection Art Norac
The sculpture Revolution is presented as part of the first edition of the Biennial of Architecture and Landscape of Versailles. The work is installed along the Avenue de Paris, between the prefecture and the castle.
2019.03.08 – 2019.04.13
Salle des maquettes
Galerie de l'UQAM, Montreal
Curator: Anne Philippon
Opening: Thursday, March 7, 5:30 p.m.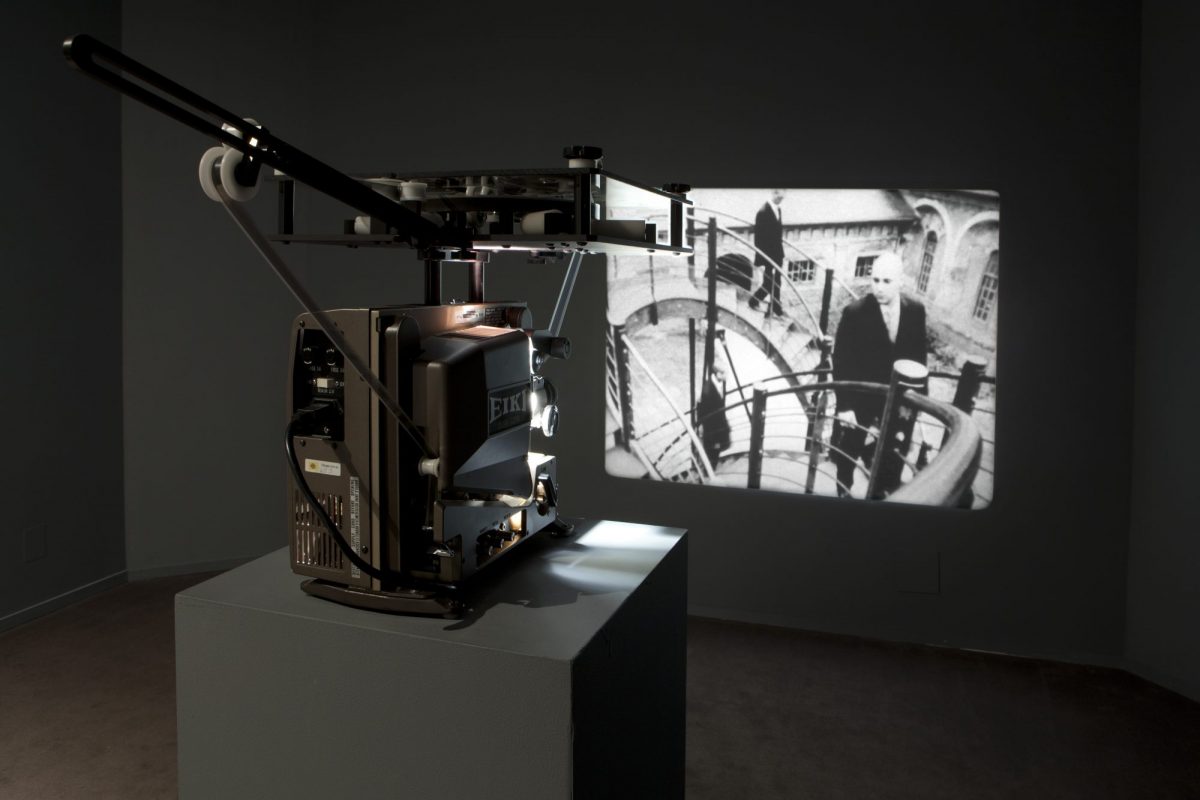 One Hundred Paces, 2010, film 16 mm, b/w, silent, 2 min 30 s
The exhibition Salle des maquettes brings together works from the Collection d'oeuvres d'art de l'UQAM that reflect the modelling of artistic practice. Manifested in various forms, this working process,  a progression over time, can be identified by both the topics addressed and the conceptual methodology that supports its execution. Although models, sketches, preparatory drawings and notebooks are concrete examples that reveal the beginnings of a project, details and patterns that characterize the work also feature here. This study of the relationship between projects that serve as a springboard for other projects reveals the importance of research and reflection in the work of several artists from the University's collection.
With the artists : Edmund Alleyn, John Baldessari, Taysir Batniji, Charles-Antoine Blais Métivier, Shary Boyle, Julie C. Fortier, Sophie Calle, Maurizio Cattelan, Thomas Corriveau, Michel de Broin, Manon De Pauw, Wim Delvoye, Pierre Dorion, Suzanne Duquet, Graham Fagen, Yves Gaucher, General Idea, Gilbert & George, Jenny Holzer, Marc-Antoine K. Phaneuf et Jean-François Proulx, Stéphane La Rue, Raymond Lavoie, Micah Lexier, Piero Manzoni, Annette Messager, Otobong Nkanga, Giuseppe Penone, Yann Pocreau, Denis Rousseau, Michael Snow, Nancy Spero, Lawrence Weiner, Dana Wyse, etc.
2019.02.07 – 2019.05.18
Bonne conduite
Alain Declercq, Michel de Broin, Allora & Calzadilla
FRAC Poitou-Charentes, Angoulême, France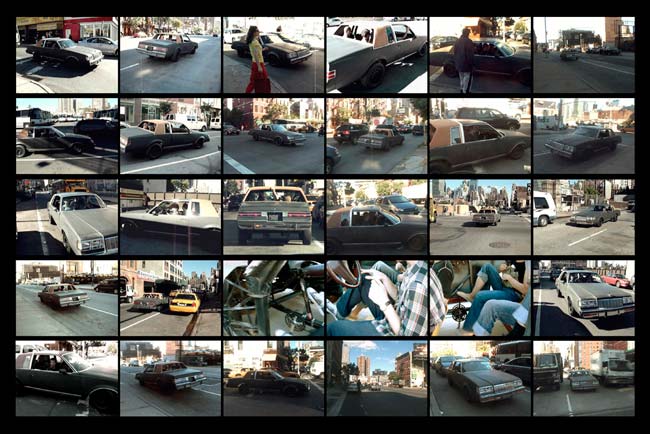 Shared Propulsion Car, color video, sound, 3'48'' and legal documentation, 2007, collection FRAC Poitou-Charentes
Aller plus vite, plus loin, partout : à deux ou à quatre roues, le véhicule automobile est bien vite devenu un symbole d'émancipation.
Liberté, pouvoir et modernité se conjuguent en cocktails désirables dans l'appareillage promotionnel des constructeurs et le cinéma s'est adjoint la cinétique automobile jusqu'à en faire des genres à part entière : la poursuite, le road movie.
Puisqu'à des fins de sécurité publique, de police, d'écologie… codes et lois refrènent les élans libertaires et individualistes des usagers de la route, alors autos et motos apparaissent aujourd'hui plus que jamais comme de potentiels symboles de transgression.
Les trajectoires criminelles d'Alain Declercq, la customisation décroissante de Michel de Broin et les hurlements revanchards de Allora & Calzadilla nous transportent aux confins de la légalité. Parfois au-delà.
NEWS ARCHIVES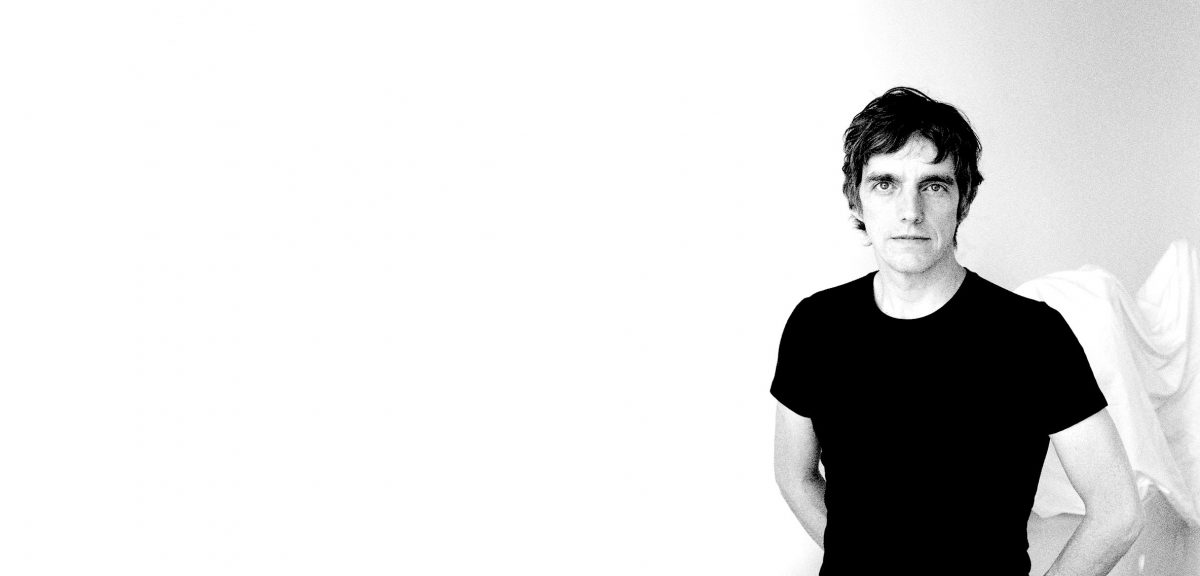 Michel de Broin deepens his cross-disciplinary practice by developing an ever-expanding visual vocabulary. His approach to production explores the intersections between technological, biological, and physical systems. Crafting unforeseen relationships between waste, productivity, consumption and risk, de Broin challenges the use-value and conventional associations of familiar objects and symbols: he infuse them new meaning and develops new contexts.
His work has been exhibited at the Musée d'art contemporain de Montréal; the Musée d'art contemporain du Val-de-Marne; France; the Künstlerhaus Bethanien, Berlin; the Plug-In Institute of Contemporary Art, Winnipeg; the Museum Tinguely, Basel; the Centre d'art Villa Arson, Nice; at Eyebeam, New York; and at the Hessel Museum of Art, New York. His work is held in several museums and public collections, including the National Gallery of Canada; the Art Gallery of Ontario; the Musée des beaux-arts de Montréal; the Musée national des beaux-arts du Québec; the City of Montreal; the FRAC Poitou Charentes, France; and the Neuer Berliner Kunstverein, Germany.
His public art works and commissions include Dendrites, 2017, Montreal; Threshold, 2017, Montréal; Interlude, 2016, Québec city; Bloom, 2015, Calgary; Possibilities, 2012, Mississauga; Interlace, 2012, Changwong; Majestic, 2011, New Orleans; Revolution, 2010, Rennes; Arch, Montréal, 2009; La maîtresse de la Tour Eiffel, 2009, Paris; Overflow, 2008, Toronto; Encircling, Christchurch, 2006; Shared Propulsion Car, 2005, New York and 2007, Toronto; Révolutions, 2003, Parc Maisonneuve-Cartier, Montréal.
Recipient of the 2007 Sobey Art Award, de Broin has also received grants from Canada Council for the Arts, the Harpo Foundation (Los Angeles) and Krasner-Pollock Foundation (New York), and was awarded a residency at International Studio and Curatorial Program (New York), the Kunstlerhaus Bethanien (Berlin), Acme studio (London) and Villa Arson (Nice).
He is represented by the Galerie Division, Montreal.